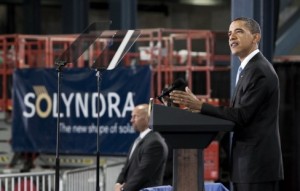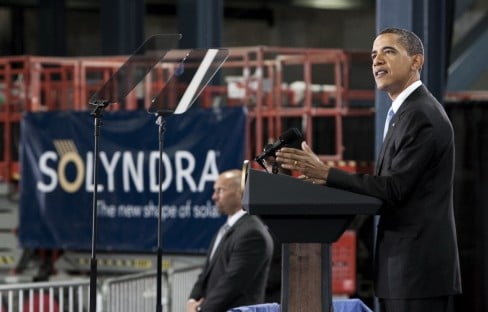 How far will the Obama Administration push Crony Capitalism?
by Kerri Toloczko
For several years, a large, modern and expensive building stood abandoned on Kato Road in Fremont, California; the quintessential monument to the deleterious effect crony capitalism has on local environments and taxpayers' wallets.
In March of 2009, the Department of Energy announced it was providing Solyndra, a failing California solar panel firm, with a $536 million "loan" funded through the White House stimulus plan.  By September of 2011, Solyndra was bankrupt, its high-tech corporate office abandoned, and a toxic mess left behind in one of its manufacturing facilities for the people of California to clean up.1
As energy industry observers scratched their heads wondering why the government would provide such a large loan to a floundering company, the decision seemed not to be based on Solyndra's business plan or sales expectations.  Instead, it was connected to its political giving, in particular, to Barack Obama's presidential campaign and other Democratic recipients.  Donor records list a flurry of giving to Obama from Solyndra's executives and board members.2,3&4

One of Solyndra's main investors was Tulsa oil and gas billionaire George Kaiser, founder of the George Kaiser Family Foundation and major fundraiser for President Obama.  As an Obama bundler, Kaiser raised close to $100,000 for Obama's 2008 campaign,5 provided a direct contribution of $2,300 to Obama for America, and disbursed thousands more to national Democratic election committees and candidates.6   In March of 2007, it was widely reported in the Tulsa press that Mr. Kaiser raised close to $250,000 for Barack Obama during a fundraiser at his home.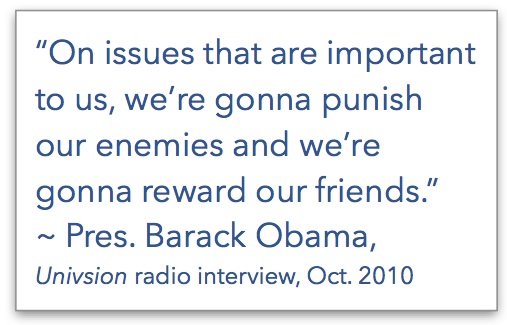 The George Kaiser Family Foundation was one of the largest investors in Solyndra.  A string of personal White House visits and executive branch emails to and from Kaiser and his closest associates demonstrate his level of influence in the Solyndra loan decision and access to the West Wing.7
Although some Administration officials expressed concerns about propping up Solyndra8, donor influence explains why the DOE was eager to fund a nearly bankrupt company that market forces had nearly crippled in recent years.  Solyndra's bankruptcy shows that it will be unable to pay back its $536M federal loan or the $25M from California's workers in the form of a tax break.9
Crony Capitalism Reaches New Heights in the Obama White House
The Obama Administration's Solyndra scandal was perhaps the most notorious example of the costly backfire that can occur when politicians provide payback to donors rather than simply sending a thank you note—but it is certainly not the only one.
One need only to look as far as the Affordable Health Act ("ACA" or "ObamaCare") to find myriad examples of such crony capitalism benefitting Obama donors.
Health market analysts have projected higher earnings for United Health Group thanks to ObamaCare, and its stock prices have reflected this positive outlook.  United Health embraced the ACA during the Congressional debate on the legislation, and one of its subsidiaries, Quality Software Services, Inc. won a contract of $90M related to the rollout of Healthcare.gov.
Anthony Welters, United Health's Executive Vice President and his wife were significant Obama bundlers, bringing close to $500,000 into campaign coffers.10  The Welters family provided Obama for America with direct donations of $25,600 since 2007.11   While the Administration was busy not perceiving any conflict of interest in providing a subsidiary of the nation's largest health insurer with the keys to Healthcare.gov, Mrs. Welter enjoyed an appointment by President Obama as Ambassador to the lovely islands of Trinidad and Tobago.
Large Thanks to Big Labor
Last Fall, the Obama Administration's Department of Health and Human Services slipped yet another "fix" into codified law, by providing labor unions with their latest ask — an exemption to "reinsurance fees" under ObamaCare that were to be levied on self-insured union health plans.  These fees were to provide $25B in revenue to the ACA — an amount that will now need to come from … somewhere else.
This exemption came on the heels of earlier waivers delaying coverage requirements for unions shortly after the ACA was voted into law.  As opposed to employees in the private sector, union workers received over 85% of such waivers.12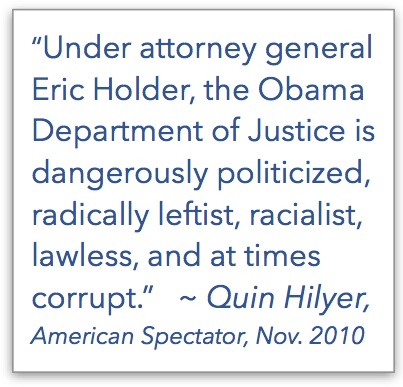 In addition to massive pro-Obama mobilization, Get Out the Vote efforts and personal donations, big labor spent $75M on election politics in 2008, with 92% going to Democrats.13  Some election analysts put the number closer to $450M when other factors, including negative ad buys, are considered. In 2012, the trend continued with over 90% of union donations heading to Democrat coffers.14
It appears that unions' long-support for an Obama presidency paid off on several fronts.  But just as support for this Administration can provide a boon, a lack of support can be devastating.
AT&T's "Red Wedding"
In March of 2011, AT&T announced it would seek permission from the federal government for a $39B merger with T-Mobile.  The companies argued that the economies of scale invoked when retail and corporate entities merged would ultimately save consumers on cellular bills.  Approval would have provided the merged entities with approximately 40% of America's cellular business.15
Opponents to this merger, who can be counted on to appear during any merger proposal, claimed that controlling 40% of the market would cause increased consumer prices and limit choices.  The FCC and Department of Justice agreed, and in record time.  
Processing of the application by the Federal Communications Commission and the Department of Justice was expected to take at least twelve months.  But five months later, the Department of Justice announced it would file a lawsuit blocking the friendly merger.
Leading the merger quest was AT&T CEO Randall L. Stephenson.  Mr. Stephenson is well known to be a Bible Belt, pro-free market, Republican with a reputation as a fierce executive with a head for numbers.  He is a proponent of tax reforms that include broadening the tax base and lowering tax rates as a formula for economic growth,16 rather than the Administration's position of making the rich pay more of their "fair share"17 while government makes subjective decisions about redistributing the wealth of the working class.
In 2006, AT&T employees supported Republican candidates by 63% over Democrats.  In 2010, the election cycle before the proposed merger, this number was 55% Republican.  Interestingly, since the Obama Administration squashed the proposed AT&T/T-Mobile merger in unprecedented short order, giving to Republicans by AT&T families increased to 65% in 2012.18   Mr. Stephenson himself has a long history of Republican giving.19
The key government players during merger talks were Federal Communications Commission Chairman Julius Genachowski and FCC Attorney Renata Hesse, now Deputy Attorney General for the Anti Trust Division at the Department of Justice, and of course, Attorney General Eric Holder, who runs the most blatantly politicized Department of Justice since President Grant signed it into law in 1870.  In an American Spectator article titled "Justice, Denied," renowned political writer Quin Hilyer noted, "under attorney general Eric Holder, the Obama Department of Justice is dangerously politicized, radically leftist, racialist, lawless, and at times corrupt."20  This article was written in 2010 — before DOJ's scandals included the deadly Operation Fast and Furious, a lack of cooperation in investigating the Internal Revenue Service's targeting of conservative groups, and its spying on Associated Press journalists and Fox News' James Rosen and his parents.  Holder is on the receiving end of several allegations by the House of Representatives that he may have lied under oath, and is the only cabinet member in U.S. history to be held in contempt of Congress.21
The Obama DOJ has been hard on its political opponents and states' rights, soft on terrorists as evidenced by its desire to try 9/11 suspects in Manhattan civil court, and evasive on key issues affecting national and domestic security.
Eric Holder heralded his appointment as the nation's top cop in February 2009 with a speech to his employees commemorating Black History Month.  In it he set the radical and divisive tone for his tenure by stating, "America is a nation of cowards … living in … race protected cocoons."22  As only one percent of Fortune 500 CEOs are African-American,23 it would be reasonable to assume that the other ninety-nine percent of corporate executives would earn Holder's disdain as cocoon-covered cowards.  The question is whether campaign contributions in support of the Obama Administration would ensure a corporation receive special treatment at the DOJ.
FCC Chairman Genachowski was a former Democrat Hill staffer, crafted technology policy for candidate Obama in 2008 and served as Chief Technical advisor to President-elect Barack Obama while also joining his transition team.24  President Obama appointed him Chairman of the FCC in early 2009.25 Genachowski is a reliable donor to President Obama and other Democrat candidates and Committees.26  His wife, Rachel Goslins, is Executive Director of President Obama's Committee on Arts and Humanities27 and also a generous donor to President Obama.28
Ms. Hesse, in charge of the AT&T merger review at the FCC, has donated more than $6,000 to Obama for America since 2008.29
In a forum on global competitiveness held in Miami in February 2013, Ms. Hesse noted, "our approach to antitrust enforcement and policy during the first four years of the Obama Administration was marked by … vigorous enforcement."30
"Vigorous enforcement" of corporate merger policy in an administration that regularly vilifies corporate America can only be interpreted as a public policy "Stop!" sign.  But will that political view of policy be applied evenly across all merger applications, or will it too have a veiled political agenda that follows the bouncing ball of political donations evidenced in the contrast between AT&T giving and the arbiters of its merger request?
Blue Skies for the Comcast-Time Warner Cable Merger?
On February 14, 2014, Comcast announced its intent to acquire Time Warner Cable in a deal worth $45B — over $6B more than the AT&T/T Mobile Deal.  Based on current subscriber numbers, this merger would also result in an approximate 40% market share.31
Overseeing this application for the DOJ will be the vigorous enforcer of merger policy, Deputy Attorney General Renata Hesse.
Opponents to this merger, who can be counted on to appear during any merger proposal, claimed that controlling 40% of the market would cause increased consumer prices and limit choices.  Like the AT&T deal, will the FCC and Department of Justice decline the Comcast application, and in record time?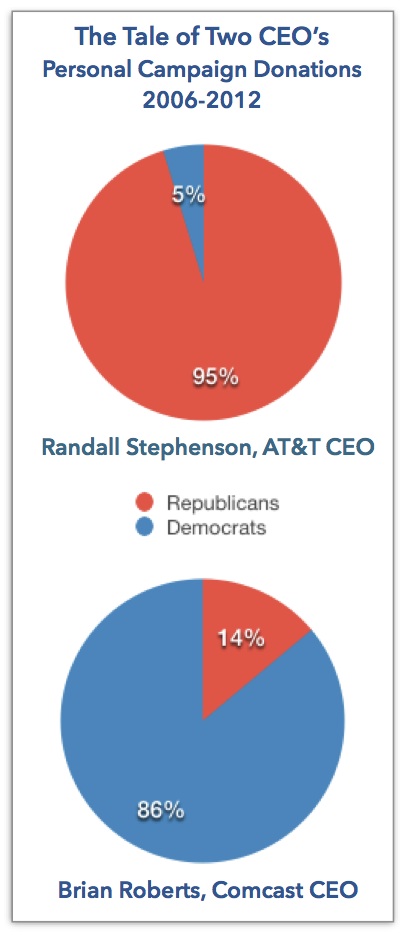 Federal Executive Branch action on the Comcast/Time Warner deal will be the deciding vote as to whether the political leanings and donor patterns of CEOs and their companies hold the key to determining if mergers are approved or denied by the FCC and DOJ.
Unlike the politically "red" corporate and employee donations from AT&T, Comcast and Time Warner check in as "deep blue."  Between 2006–2009, Comcast CEO, Obama golfing buddy and frequent White House visitor Brian Roberts donated $76,000 to Democrats and $13,500 to Republicans, with 90% of his contributions going to Democrats from 2009–2014.32 & 33
Comcast employees have different political leanings from the workers at AT&T, as during the 2012 cycle, they donated $465,000 to the Democrat National Committee vs. $114,000 to the Republican National Committee.  They also supported Obama with $300,000 in donations with only $93,000 going to Mitt Romney.34
Over at Time Warner Cable, political donations are similar to Comcast's.  Time Warner's top seven donations in 2012 were to Democrats, with $442,000 going to Barack Obama and only $28,000 to Mitt Romney.35

However, despite the generosity Comcast and Time Warner Cable have shown to Democratic causes, it dwarfs the "Cohen factor."
Dubbed Comcast's "secret weapon" and "chief dealmaker" by the Washington Post, David Cohen is Comcast's Executive Vice President and arguably the most powerful non-lobbyist lobbyist in DC.36  His "broad portfolio" includes overseeing Comcast's 100+ lobbyists for a company whose 2013 $19M corporate lobby expenditures are third only to Blue Cross/ Blue Shield and Northrop Grumman.37 & 38
Cohen and his wife directly donated upwards of $500,000 to Barack Obama's presidential campaign in 2012 alone.  Perhaps as thanks for his phenomenal bundling ability — raising $2.2M for Obama since 2007 — he recently enjoyed a trip to the White House for a state dinner honoring French President François Hollande.  At a February 2014 Olympic event hosted by Cohen at Washington, DC's Newseum, members of Obama's technology and telecommunications staff enjoyed the food and frolic provided by Comcast/ NBC Universal.39
Demonstrating his cozy relationship with Cohen at a 2013 Democrat fundraiser at Cohen's house, President Obama quipped, "I have been here so much the only thing I haven't done in this house is have [the Passover] Seder [feast]."40
When Crony Capitalism Becomes Corruption
In any corporate or government entity, the chief executive sets the tone and it is no different at the Department of Justice.  Even though guns sold by agents of the United States to Mexican drug cartels through a Department of Justice operation in a botched attempt to track them were found at the murder scene of U.S. Border Patrol agent Brian Terry in 2010, Attorney General Holder claimed he knew nothing about the program.  He also refused to turn over documents relating to the case to Congress, resulting in his being held in contempt of Congress, with President Obama then invoking executive privilege over the documents.41  The House Judiciary Committee is still considering perjury charges against Holder in that case.
In May of 2013, after denying to Congress any knowledge of his Department's surveillance of several news agencies that clearly violated their First and Fourth Amendment rights, it was shown that Holder approved the search warrants in question.42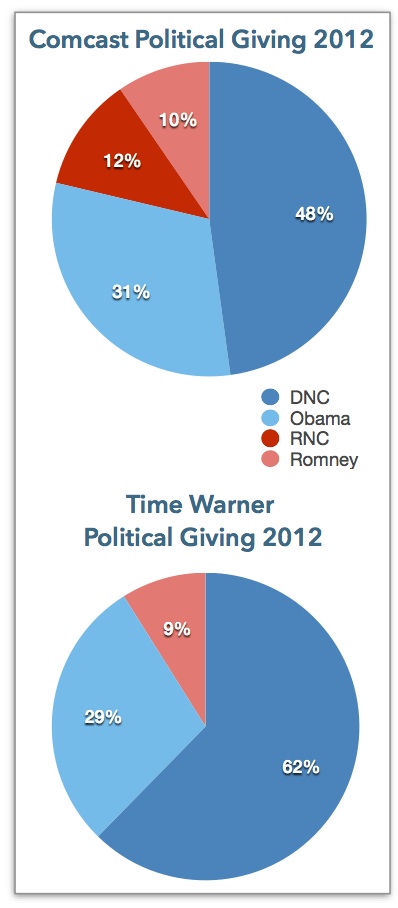 That same month, Treasury Inspector General for Tax Administration reported, "the IRS used inappropriate criteria" to target Tea Party and other Conservative groups for tax-exempt status.43  Subsequent Congressional testimony demonstrated numerous examples of harassment, slow walking of applications and burying groups in a barrage of inappropriate and intrusive questions.  Forty-one organizations are now suing the IRS.
When Lois Lerner, the IRS official in charge of the program refused to give testimony, many thought it was to shelter higher ups in the Obama Administration.  In an effort to spur an unbiased investigation, Congress requested that the DOJ appoint a special prosecutor, and instead it appointed its own Barbara Bosserman.  Ms. Bosserman is Senior Legal Counsel with the Civil Rights Criminal Division and her area of expertise is hate crime.  Since 2008, she has made eleven separate donations to Obama for America totaling $5,100.0044 — hardly an impartial arbiter against accusations that could involve her ultimate boss, whose election she financially supported.
With a Department of Justice so deeply mired in ideological war, political posturing, lack of accountability and outright corruption, it is difficult to expect it to take a balanced approach on any issue — including corporate mergers.
In 1850, novelist Frank Smedley introduced the concept "all is fair in love and war." This surely applies to politics and corporate lobbying.  It would be foolish to expect corporate entities not to act in their own self-interest, and that of their shareholders.  And despite endless discussions of campaign finance reform, embracing different political parties and demonstrating that support with a checkbook remains a sacred American right.
But should political giving trump the interests of businesses, investors, and individual consumers in cases of mergers and acquisitions at the hand of the FCC or DOJ?  It appears, from the myriad example of crony capitalism that have emerged from the Obama White House that at least for now, it does.
In addition to Solyndra and UnitedHealth Group, there is a long list of key appointments, contracts and kickbacks extending from the White House to Obama-supporting companies such as Google, GE, Goldman Sachs and Microsoft — all while the President regularly criticizes American corporate behavior and mocks the wealth of its executives.45
The Assumption of Honor in Leadership
Any government system is comprised of people.  Buildings and bureaucratic paperwork do not carry out policy and make decisions — individuals do.  The elected, confirmed, and appointed come with their own biases — both positive and negative — as well as a political agenda that is not detached, but personal.  It is a hallmark of exemplary leadership when agents of government remove themselves from bias, or the vested interests that come with campaign donors, and make an empirical and objective policy decision based on Constitutional principles and the best interest of the American people.  A critical part of  that equation is dealing with applications and petitions from individuals and entities outside of government with the same clear and impersonal analysis.
It has become clear that in the Obama Administration the first order is, as President Obama once publicly stated, that "on issues that are important to us, we're gonna punish our enemies and we're gonna reward our friends."46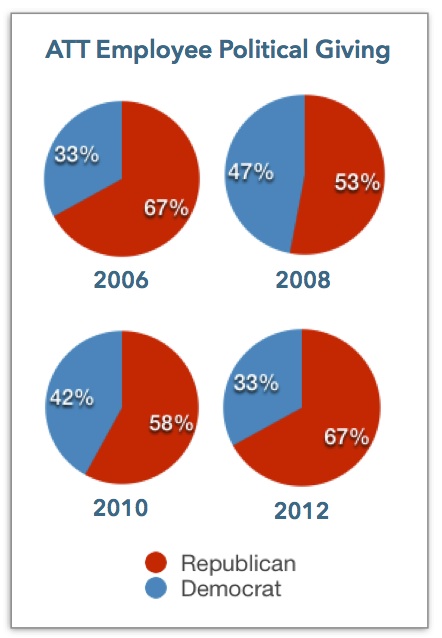 "Friends" and "enemies" in the case of the Obama White House is clearly a division based on campaign and ideological supporters and those with opposing views, respectively.  Payback is hell — and so is political favoritism — just ask the taxpayers who "invested" in Solyndra, AT&T CEO Stephenson, and the Conservative organizations targeted by President Obama's IRS.47
When the Rubber Hits the Telecom Road
The main similarity between the favorable treatment pro-Obama companies have already received and the proposed Comcast/Time Warner Cable merger is, in a word, cash.  There are also considerable parallels in the financial and market share details between the Comcast application and the failed AT&T/T-Mobile request.   The list of pros and cons by interested parties and advocacy groups are also similar — indeed, one could take statements of supporters and opponents of both, trade "AT&T" for "Comcast" and the statements would be interchangeable.
Other languages have more interesting and poetic words for corruption and bribery than are found in English.  The Italian "spintarella" means "little push."  Egyptians use the term "ashaan ash-shay" — "something sweet for your tea."  No matter what expression you choose, recognizing that political money can trump all is not what the American people expect or deserve.  Government should instead put rule of law first as well as the needs of every day folks who cannot write big check to people with parenthetical capital letters after their names.
The acceptance or rejection of this merger may be a defining moment in determining whether the Obama Administration unfairly favors its "friends" at a level that approaches outright corruption with no concern regarding even the perception of objectivity.
The Comcast/Time Warner Cable merger certainly deserves the highest level of public and Congressional scrutiny possible.  In addition to the merits or problems associated with the merger itself, the process itself must be followed carefully and monitored to ensure that decisions aren't made based on politics rather than rule of law, agency guidelines, or consumer benefit.
Although the formal review process for tech mergers happens at the FCC and DOJ, Capitol Hill is a key player.  Due to the complexity of such mergers, numerous committees and subcommittees have jurisdiction, including House and Senate Judiciary.
House Energy and Commerce will be involved, including the Communications and Technology Subcommittee, which has pushed for FCC reform.  After an in-depth investigation into the Solyndra mess, Tim Murphy (R-PA) and his House Oversight and Investigation Subcommittee could review relationships between the executive branch, its donors, and its merger decisions.  Other House Committees taking a role are Homeland Security and Small Business Subcommittee.
Although California Republican Darrell Issa, Chairman of the House Oversight and Government Reform Committee already has a full plate of executive branch misconduct to navigate through, a hearing on the fair application of merger policy should also be considered.
On the Senate side, the Judiciary's Anti Trust Subcommittee is charged with overseeing anti trust enforcement and competition policy at the DOJ.  Such action would usher in a critical moment for Chairman Klobuchar (D-MN) to ensure all guidelines are being followed and evenly applied.  As of this writing, the full Senate Judiciary Committee has a hearing set for April 9, 2014.
This merger is also the purview of the Senate's Commerce, Science and Transportation; Homeland Security and Government Affairs; and Small Business Committees.
Public policy and consumer advocacy organizations should be tracking these procedures carefully as they are the watchdogs of Constitutional adherence and consumer protection.
And finally, there is a deep and multi-faceted story in the relationship between donors and executive branch policy.  Nothing infuriates the public more than crony capitalism and corruption, as citizens feel they have no voice in the process or the solution.  But before citizens take action and call their elected representatives, they need to be aware that there is a problem.
Enter journalism –– it is through media that regular folk find their voices.  Perhaps we will see an honest investigative report of the intersection of politics, money, and agency decision-making on CBS' 60 Minutes, ABC's Dateline or the front of the New York Times sometime soon.
Comcast, Time Warner Cable, and American consumers all deserve a fair and serious merger debate, not just a politicized rubber stamp.
.     .     .     .    .     .     .     .    .     .     .     .    .     .     .     .     .     .     .
Kerri Toloczko is a Senior Fellow at Frontiers of Freedom. 
.     .     .     .    .     .     .     .    .     .     .     .    .     .     .     .     .     .     .
Endnotes:
http://sanfrancisco.cbslocal.com/2012/04/28/solyndra-not-dealing-with-toxic-waste-at-milpitas-facility/
http://data.influenceexplorer.com/contributions/#b3JnYW5pemF0aW9uX2Z0PVNvbHluZHJhJTIwSW5jJmdlbmVyYWxfdHJhbnNhY3Rpb25fdHlwZT1zdGFuZGFyZA==
http://www.politicalmoneyline.com/tr/tr_MG_IndivDonor.aspx?tm=3
http://hotair.com/archives/2011/11/09/new-e-mails-reveal-white-house-did-meet-with-top-donor-on-solyndra/
http://www.washingtonpost.com/solyndra-politics-infused-obama-energy-programs/2011/12/14/gIQA4HllHP_story.html
http://www.theblaze.com/stories/2012/01/06/how-many-businesses-are-exempt-the-final-number-of-obamacare-waivers-is-in/
http://www.nytimes.com/2008/11/09/us/politics/09labor.html?_r=2&adxnnl=1&pagewanted=all&adxnnlx=1395689394-t+VmC/H+tbaQvZSM9Yky/w
http://dealbook.nytimes.com/2011/03/20/att-to-buy-t-mobile-usa-for-39-billion/?_php=true&_type=blogs&hp&_r=0
http://content.usatoday.com/communities/theoval/post/2011/09/obama-unveils-3-trillion-plus-debt-cut-plan/1#.UzGT9hyuDPQ
http://www.opensecrets.org/indivs/search.php?sort=D&capcode=5q753&name=stephenson%252C%2Brandall&state=&zip=&employ=&cand=&all=n&old=n&Soft=&c2014=Y&c2012=Y&c2010=Y
http://www.opensecrets.org/indivs/search.php?name=Genachowski%2C+Julius&state=&zip=&employ=&cand=&old=Y&sort=N&capcode=bjj6d&submit=Submit+your+Donor+Query
http://www.opensecrets.org/indivs/search.php?name=goslins%2C+r&state=&zip=&employ=&cand=&old=Y&sort=N&capcode=qdqzf&submit=Submit+your+Donor+Query
http://www.washingtonpost.com/business/economy/comcast-time-warner-agree-to-merge-in-45-billion-deal/2014/02/13/7b778d60-9469-11e3-84e1-27626c5ef5fb_story.html
http://newsbusters.org/blogs/noel-sheppard/2009/12/06/comcast-execs-gave-large-donations-obama-democrats#ixzz2LyfQx3vf
http://thehill.com/blogs/hillicon-valley/technology/198350-comcast-time-warner-execs-have-been-big-obama-supporters
http://thehill.com/blogs/hillicon-valley/technology/198350-comcast-time-warner-execs-have-been-big-obama-supporters
http://www.washingtonpost.com/business/technology/david-cohen-chief-dealmaker-in-washington-is-comcasts-secret-weapon/2012/10/29/151e055e-080a-11e2-858a-5311df86ab04_story.html
http://www.bloomberg.com/news/2014-02-27/white-house-aide-at-soiree-shows-comcast-reach-for-deals.html
http://mobile.businessweek.com/articles/2014-03-06/time-warner-cable-deal-sets-comcast-lobbying-machine-in-motion
http://content.usatoday.com/communities/theoval/post/2012/06/obama-team-fast-and-furious-documents-are-privileged/1#.UzMk5b-JWhl
http://www.politicalmoneyline.com/tr/tr_MG_IndivDonor.aspx?tm=3
http://www.thenewamerican.com/usnews/politics/item/9268-obama's-crony-capitalism-and-his-top-2008-donors