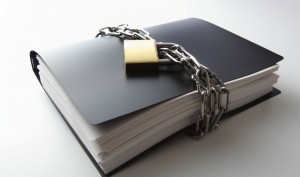 by CJ Ciaramella     •     Free Beacon 
A government watchdog group announced Monday that it is suing a dozen federal agencies for improperly delaying Freedom of Information Act (FOIA) requests for White House review.
Cause of Action is suing 10 cabinet agencies, as well as the Internal Revenue Service and White House Office of Management and Budget, for failing to release documents regarding how the White House reviews agency FOIA requests.
Cause of Action uncovered an April 2009 White House memo that instructed federal agencies to consult with White House Office of General Counsel on "all document requests that may involve documents with White House equities."
Seeking more information, the watchdog group filed FOIA requests with numerous federal agencies for their policies on White House equities. The agencies named in the lawsuit delayed responding to the watchdog by eight months—and some as long as 14 months—according to the lawsuit.
Cause of Action alleges that the White House review amounts to an improper effort to block and delay FOIA requests. Continue reading →