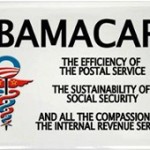 By Fred Lucas • Fox News
Texas AG Ken Paxton and Wisconsin AG Brad Schimel on the lawsuit to end ObamaCare and the future of DACA.
Idaho has become ground zero in a new ObamaCare fight, with officials pursuing major changes that could serve as a national model for other states looking to expand insurance options in defiance of the law – even as Democrats warn of higher costs for vulnerable customers.
As soon as April, Blue Cross of Idaho is planning to make new options available.
That's after Gov. Butch Otter and Lt. Gov. Brad Little co-signed an executive order asking the Department of Insurance to seek creative ways to make health coverage more affordable. The move opened the door for plans that don't adhere to ObamaCare coverage requirements – though with the Trump administration testing similar ideas, the state may be unlikely to face much resistance from the White House.
The state's insurance department now aims to let insurers sell cheaper, less comprehensive plans that officials project Continue reading →
---