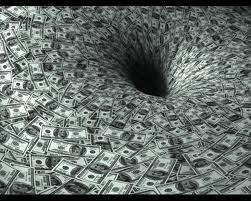 by Las Vegas Review-Journal
President Barack Obama says it's "not fair" and "not right" for U.S. companies to set up overseas to avoid taxes. Except when it benefits him politically.
The president calls these companies "corporate deserters." He says they are "still using all the services and all the benefits of effectively being a U.S. corporation," but have "just decided" to go through the "paper exercise" of corporate inversion, in which U.S. companies with foreign subsidiaries can reduce their tax bill by becoming foreign companies with U.S. subsidiaries.
"I think it's something that would really bother the average American," he said recently, "the idea that somebody renounces their citizenship but continues to entirely benefit from operating in the United States of America just to avoid paying a whole bunch of taxes."
Many companies are planning to flee the country because the United States of America has the highest corporate tax rate — 35 percent — in the developed world. It simply makes sense for them to do so. They are obligated to shareholders to be as competitive and profitable as possible. Continue reading →
---