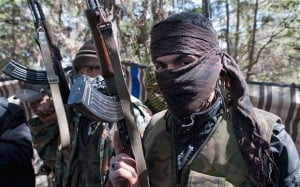 It seems all but certain that the U.S. will launch cruise missiles into Syria as punishment for its use of chemical weapons against civilians.
But what is this really going to accomplish?
A White House spokesman made it clear Tuesday that a response was not intended to be about regime change, so Syrian president Bashar al-Assad has little to fear. He's still going to call the shots after U.S. warships leave the region.
Not that we think it's the business of the U.S. to become involved in Syria's internal conflict. That could very easily lead to an unpopular, deeper engagement with an uncertain outcome. Continue reading →
---