by Ed Meese & John Heubusch     •     RealClearPolitics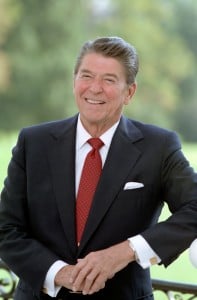 There are over a thousand books on the subject of Ronald Reagan and his presidency. This is not surprising given that our 40th president is routinely cited in Gallup polls alongside George Washington, Abraham Lincoln, and Franklin Roosevelt as one of America's most admired presidents.
Some books such as Lou Cannon's "President Reagan: The Role of a Lifetime," or Martin and Annelise Anderson and Kiron Skinner's "Reagan in His Own Hand," and most recently, "Last Act" by Craig Shirley offer keen insight into the man and benefit those seeking an accurate picture of the Reagan years. Unfortunately, Bill O'Reilly and Martin Dugard's latest offering, "Killing Reagan," is not among them.
We have watched numerous television interviews of Mr. O'Reilly since the release of "Killing Reagan" to assess the reasons he wrote the book. O'Reilly calls himself an "investigative historian" and claims such an approach "offers something new." But there is "new" and there is "accurate"—and it's unwise to confuse the two. O'Reilly says what he's discovered is that for some of the time Reagan was in office, he was incapacitated to the point that it was questionable whether he could capably serve in the role of president of the United States. Continue reading →