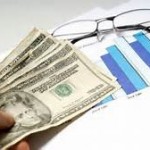 By Ali Meyer • Washington Free Beacon
Repealing the Affordable Care Act's individual mandate would reduce the federal deficit by $338 billion in the next decade, according to a projection from the Congressional Budget Office.
The individual mandate requires that Americans purchase health insurance or pay a penalty to the Internal Revenue Service for not having coverage. A recent Taxpayer Advocate Service report found that roughly 4 million Americans paid an average penalty of about $708 this year for a total of $2.8 billion.
The budget office predicts that eliminating the mandate would reduce the deficit by $338 billion from 2018 to 2027 and would decrease the number of those with health insurance by 4 million in 2019 and by 13 million in 2027. Even with this loss, the report says that markets would remain stable in almost all areas of the United States over the next decade. Continue reading →
---