Political correctness is humbug. Wishing goodwill to all is not an insult.
By Henry E. Brown, Republican congressman from South Carolina     •     USNews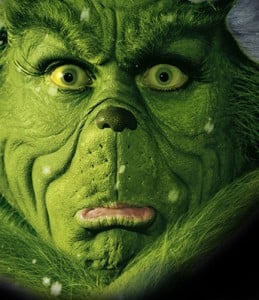 Earlier this month, as I recorded a message to our troops and sent Christmas cards to family and friends, I found myself hesitating before using "Merry Christmas" to wish those important to me a blessed holiday. I was brought up in a Christian home where we celebrated Christmas and its many traditions. Until recently, I had never thought twice before wishing others "Merry Christmas." Communities across the country are abuzz with the "acceptable" way to observe this holiday season, but why should those who celebrate Christmas feel pressure to say "Season's greetings" or "Happy holidays," reluctant to express traditional Christmas words of good cheer?
I am troubled by the sentiment that the phrase "Merry Christmas" is not appropriate and concerned by the ­limits placed on the expression of the traditions and symbols associated with this national holiday. For me, Christmas is one of our most important holidays, not only because of Christianity's influence on our nation's founding but also because of the Christmas message of "peace on Earth, goodwill to men." To downplay this holiday can only be construed as an attempt to minimize its origin. While the commercialization of the Christmas season floods our cities with beautiful light displays and decorations of Santa and his reindeer, we must not forget that the true meaning and significance of Christmas is the birth of Christ. Continue reading →
---