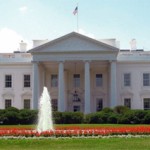 by Adam Kredo • Washington Free Beacon
Agencies across the federal government reported at least 37 leaks of classified information in 2016, more than double the number of criminal leaks reported in 2015, according to new information from the Department of Justice that highlights the government's inability to crack down on this illegal behavior.
The unauthorized disclosure of highly classified information has received renewed attention in recent weeks following what the Washington Free Beacon first described as a targeted campaign against Trump administration officials by Obama administration loyalists still operating inside the government. Sources in and out of the White House said this campaign began in late 2016, before Obama left office.
The ouster of former national security adviser Michael Flynn—who saw transcripts of his private phone conversations intercepted by the U.S. intelligence community leaked to newspapers—is believed to have been a central part of this campaign. Continue reading →
---