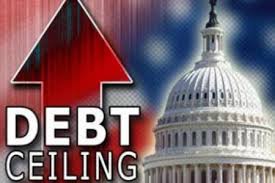 by Gary Becker and Edward Lazear
The recent wrangling in Washington over the debt ceiling, with both sides promising to return to battle early next year, never got around to considering this proposition: Maybe debt ceilings are a bad idea, because they may lead to increased spending.
A debt ceiling may seem like a good way to constrain out-of-control government, by focusing attention on the federal deficit and the resulting debt increase. (For the record, the United States debt recently surpassed $17 trillion.) But that focus draws attention from the underlying problem: too much spending.
Debt ceilings also provide a false sense of security. Borrowing will never get too far out of hand, the thinking goes, because the ceiling will cap it. Yet the U.S. debt hits the debt ceiling time and again because the federal government runs chronic deficits. This addiction to overspending has forced Congress to raise the debt ceiling more than 90 times during the past 70 years, and 15 times since 1993 alone. Continue reading →
---