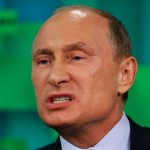 By Patrick Tucker • Defense One
LAS VEGAS — The Russian military is inside hundreds of thousands of routers owned by Americans and others around the world, a top U.S. cybersecurity official said on Friday. The presence of Russian malware on the routers, first revealed in May, could enable the Kremlin to steal individuals' data or enlist their devices in a massive attack intended to disrupt global economic activity or target institutions.
On May 27, Justice Department officials asked Americans to reboot their routers to stop the attack. Afterwards, the world largely forgot about it. That's a mistake, said Rob Joyce, senior advisor to the director of the National Security Agency and the former White House cybersecurity coordinator.
"The Russian malware is still there," said Joyce.
On May 8, cybersecurity company Talos observed a spike in mostly Ukrainian victims of a new malware attack. Dubbed VPN Filter, the malware used code similar to the BlackEnergy tool that Russian forces have used (in modified form) to attack Ukrainian infrastructure. The U.S. intelligence community believes the culprits are the hackers known as APT 28 or Fancy Bear, Russian military operatives who were behind information attacks against Continue reading →
---