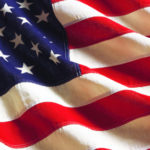 By Megan McArdle • The Washington Post
Remember when companies tried to stay out of politics? I'd imagine Delta Air Lines is recalling those days very fondly. The airline bowed to pressure from liberal activists to stop offering a group discount to the National Rifle Association's annual convention. Now it's facing a backlash from Georgia Republicans. Given that Delta's headquarters and biggest hub are in Atlanta, that's a big problem.
Delta is wanly protesting that it wasn't trying to make a political statement but to keep out of politics altogether. But it ended the discount in response to a political pressure campaign. And the company made a point of announcing its decision on Twitter, rather than quietly informing the NRA. If anyone at Delta thought that this wouldn't be taken as a swipe at the NRA, that person really needs to make some time to meet a few human beings while visiting our planet.
Indeed, that was the point. NRA finances aren't going to be devastated because members no longer get a small discount to attend its convention. Nor will NRA members stop Continue reading →
---