by Peter Bernad, MD, MPH, FACP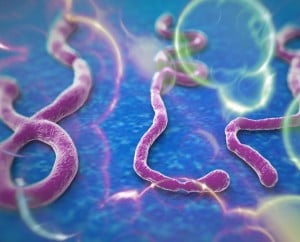 As the world knows, there has been an outbreak of Ebola virus centered in the area of West Africa. This infection has caused worldwide concern and a major epidemic is anticipated. This is thought to be the largest outbreak of Ebola virus in the history of the world. Already up to 10,000 lives have been lost. This infection is capable of passing from person to person through direct contact and through various body fluids.
It was on September 30, 2014 that the first Ebola infection that was diagnosed in the United States was reported. That particular patient, a Mr. Thomas Eric Duncan (diagnosed in Dallas, Texas on September 30, 2014). Unfortunately Mr. Duncan could not be saved and died at Texas Health Presbyterian Hospital. There have been other confirmed patients who returned to the United States from West Africa and were treated at Emory University Hospital in Atlanta. They were treated and released virus free. There have been over 5,000 Ebola false alarms following the death of Mr. Duncan. Many patients will report symptoms such as fever and end up in emergency rooms throughout the United States.
In this report, I will summarize what is known about the current Ebola outbreak. Continue reading →
---