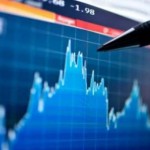 Trump should set a goal: fix the business climate so a million Americans a year can start companies.
By Carl J Schramm • Wall Street Journal
This week more than 160 countries are celebrating Global Entrepreneurship Week. The Kauffman Foundation, which I once led, created this event eight years ago to encourage other nations to follow the American tradition of bottom-up economic success. Yet this example has been less powerful in recent years, as American entrepreneurship has waned. Fortunately, President-elect Donald Trump has plenty of options if he wants to resurrect America's startup economy.
Consider the economic situation that the president-elect is inheriting. Despite the addition of 161,000 jobs in October, the labor-force participation rate fell to its second lowest level in nearly 40 years, according to the St. Louis Federal Reserve. More people have joined the ranks of the chronically unemployed, slipping into poverty at alarming rates as their skills decay and dependency on public assistance grows. Considering population growth, America needs at least 325,000 new jobs every month to stanch the growing numbers of discouraged workers, according to the Bureau of Labor Statistics. Continue reading →
---