You have to ignore many variables to think women are paid less than men. California is happy to try.
by Sarah Ketterer     •     Wall Street Journal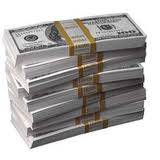 When it comes to economically foolish laws, California is second to none. A good example is the California Fair Pay Act, which Gov. Jerry Brown is expected to sign in coming days.
This bill, which the California senate unanimously passed in August, is a state version of the Paycheck Fairness Act that the U.S. Congress rejected in 2014. Like its national counterpart, it is an aggressive attempt to eradicate a wage gap between men and women that is allegedly due to discrimination in the workplace. But this wage gap is illusory, and the legislation will have unintended consequences, including for women.
The Fair Pay Act will prohibit employers from paying men and women different wages for "substantially similar work." At first glance, this prohibition might appear reasonable: Government data for 2014 show that women in California earn, on average, 84 cents for every dollar earned by men. (Nationally, women earn about 79 cents for every dollar earned by men.) Continue reading →
---