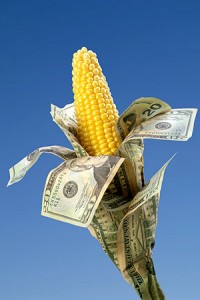 We find remarkable that the Senate approved Monday a so-called "farm bill" that calls for nearly $1 trillion in questionable spending and hardly a discouraging word has been heard on Capitol Hill.
Chalk that up to still-fresh outrage over revelations of the Obama administration's monitoring of Americans' phone records, Internet accounts and credit card transactions, and still-simmering concerns about Internal Revenue Service abuses and Justice Department abrogation of press freedom.
Anyway, the Agriculture Reform, Food and Jobs of Act of 2013 cleared the Senate floor by a comfortable 66-27 vote. The spending bill will cost the taxpayers $955 billion. That's 60 percent more than the previous farm bill, in 2008.
Continue reading
---