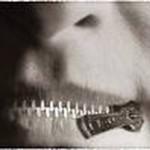 By Douglas Murray • National Review
It's much more comfortable for those in power to go after amorphous concepts than to address real-world issues.
At the start of January this year a new law came into effect in Germany. The "NetzDG" law allows an un-named and unknown collection of government agencies and tech companies to police the Internet and remove content deemed to be "hateful" or otherwise deemed to constitute "hate speech." Around the world politicians from other nations are looking at these laws with envy.
Of course, the whole notion of "hate speech" should warrant far more suspicion and push-back than it has done recently. Incitement to violence is already illegal in most countries. As are credible threats to kill someone. But "hate speech" brings a high bar down several pegs. And the problem with it is not only that it attempts to read purpose and imagined consequences into words, but that it inevitably comes framed to give ideological protection to whoever wields power at a particular point in time.
The temptation is obvious. In Germany "hate speech" can include words that are true and which are accurately critical or even merely descriptive of terrible events that are going on: particularly events that have followed from Angela Merkel's open-borders policy of 2015. Doubtless the crack-down on her online critics is comfortable for Merkel and the government she has finally managed to assemble. But you have to have a remarkably short political memory to think that banning words that accurately describe situations is a wise way to try to order society. Continue reading →
---