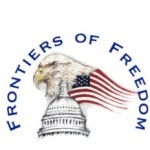 September 20, 2013
Governor Scott Walker
P.O. Box 7863
Madison, WI  53707-7863
Dear Governor Walker:
We are writing to thank you for putting forward family and job friendly criteria for evaluating Indian gaming operations in Wisconsin. While we understand that media elites and liberals in Washington are trying to get you to change your mind about the principled stand you've outlined, we want you to know that we stand with you.
Wisconsin has 24 casinos – more than there are in Illinois, Michigan, Iowa and Minnesota. In the case of Illinois – that state has double the population but less than half the number of casinos.
The proposed new casino in Wisconsin is bad for taxpayers, job seekers and families. In addition to the adverse impact the Menominee Tribe's proposed facility would have on the community, it is planned as a union facility. Continue reading →
---