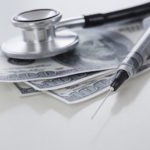 By John Daniel Davidson • The Federalist
The Trump administration announced Thursday it will allow states to impose work requirements on abled-bodied adults to qualify for Medicaid. This marks the first time the federal government has allowed any kind of work requirement for Medicaid eligibility—and it's about time.
On the surface, work requirements for Medicaid might seem cruel or punitive. After all, Medicaid is supposed to provide health coverage to the poor and disabled, the most vulnerable among us. As a policy proposal, work requirements may seem almost tailor-made to make Republicans look cold and heartless.
But the reality is that Medicaid, like most federal and state welfare programs, has gotten so out of control and strayed so far from its original purpose that imposing work requirements on able-bodied adults will actually help enrollees far more than Medicaid coverage will, mostly by giving them a strong incentive to secure full employment. Continue reading →
---