By DR. MIKLOS K. RADVANYI • American Military News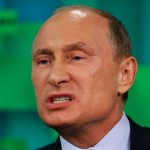 Recent developments in Turkey and Russia have raised the strategic importance of the Republic of Bulgaria for the United States, NATO and the EU. This past summer, NATO staged major exercises in the county, involving more than 25,000 troops from 20 allied countries. Yet despite increased military cooperation in recent years, current political dynamics in the country threaten to undermine Bulgaria's relationship with the military alliance and provide the Kremlin with a new foothold in the former Soviet satellite.
Economic and political challenges have set the table for the current political environment. Although the country has undergone both political and economic transformation since 1990, Bulgaria remains the poorest nation within the European Union. Its current GDP is only a meager $152 billion. The annual per capita income translates to an employed individual bringing home $456 per month, not even half of the average for the EU. Unemployment is almost 11 percent, well above the EU average, which is less than 10 percent.
In order to grow their economy, the country must address three major economic issues. The first is economic diversification — actively encouraging the emergence of mid-and small size enterprises. Second, Bulgaria will have to raise productivity significantly both in industry and agriculture. Finally, Bulgaria must solve demographic challenges that are similarly affecting a whole host of European nations.
---