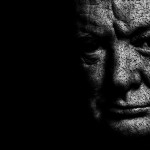 "Out of one man's speech was born a new Western resolve. Not warlike, not bellicose, not expansionist — but firm and principled in resisting those who would devour territory and put the soul itself into bondage."
by Scott L. Vanatter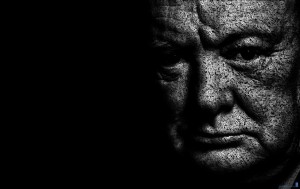 A rarified world exists where most can only peer inside.
In sports, world champions have earned a unique perspective of achievement. No matter how otherwise accomplished, regular participants can only imagine what champions experience. No matter the obstacles, champions impress their will onto their fellows in their chosen field of competition.
In world affairs, there exists a brotherhood — now including a few sisters – of rare leaders. These leaders have impressed their will on the times and circumstances they inherited. Through their bold decisions and their clarion words they lead where others equivocate or obfuscate.
Of particular interest is when one great leader comments on another. In November 1990 former president Ronald Reagan came to Fulton, Missouri, the place where Winston Churchill warned a modern world of an Iron Curtain falling across Europe. Churchill spoke on March 5, 1946. Not quite fifty years later the Iron Curtain, the Berlin Wall fell. It seemed like much longer. It would have been much longer; but for two leaders, and others.  Continue reading →
---