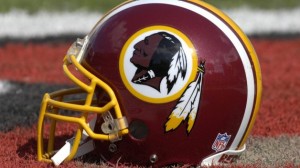 The following is the text of a letter dated Oct. 9 from Washington Redskins owner Dan Snyder to season-ticket holders.
To Everyone in our Washington Redskins Nation:
As loyal fans, you deserve to know that everyone in the Washington Redskins organization — our players, coaches and staff — are truly privileged to represent this team and everything it stands for. We are relentlessly committed to our fans and to the sustained long-term success of this franchise.
That's why I want to reach out to you — our fans — about a topic I wish to address directly: the team name, "Washington Redskins." While our focus is firmly on the playing field, it is important that you hear straight from me on this issue. As the owner of the Redskins and a lifelong fan of the team, here is what I believe and why I believe it.
Like so many of you, I was born a fan of the Washington Redskins. I still remember my first Redskins game. Continue reading →
---