Progressive policies do.
by Francis Menton     •     City Journal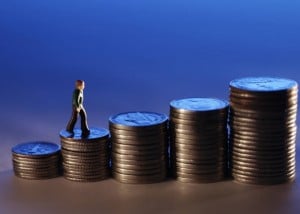 New York City mayor Bill de Blasio has left no doubt that he wants to be the nation's preeminent spokesman for progressivism. Since unveiling his 13-point Progressive Agenda to Combat Income Inequality in May, de Blasio has campaigned on the message that income inequality is "the defining challenge of our time." His key policy prescriptions are well known: more "affordable" housing, generous welfare programs, higher minimum wages, and income-tax hikes on high earners. However, if such policies actually reduced the gap between rich and poor, jurisdictions that have already adopted them would experience less income inequality. They don't.
Last year, Bloomberg Rankings published a national study on income inequality, using U.S. Census Bureau income data to rank each of the 435 congressional districts by economists' standard measure of inequality, the Gini coefficient. The study found high levels of income inequality in areas of the country known for their political progressivism. Topping the inequality list was New York's tenth congressional district, which covers the West Side of Manhattan and Wall Street—including City Hall. Of the top 25 spots, 23 went to Democratic districts—and not just any Democratic districts. The five congressional districts covering some part of Manhattan earned the first, sixth, ninth, 13th, and 20th positions. Congressional districts in solidly liberal Chicago, Cambridge, Los Angeles, Santa Monica, and Berkeley placed in the Top 25. House minority leader Nancy Pelosi's San Francisco district ranked 14th on the list, while Democratic National Committee chairwoman Debbie Wasserman Schultz's Miami Beach district placed 23rd. All of those congressional districts have long been associated with progressive politics; most have long since adopted at least some of de Blasio's policy prescriptions, including extensive public and affordable-housing programs, generous welfare programs, relatively high and progressive state and local income taxes, and higher minimum wages. Continue reading →
---