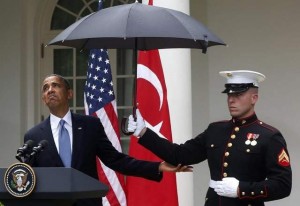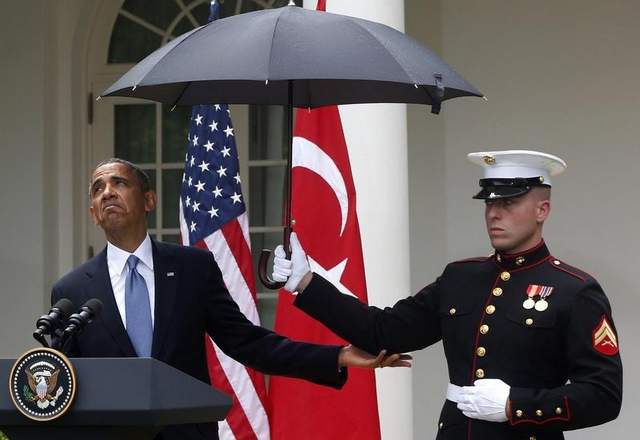 Obama's West Point speech and his policy of retreat are characterized by smallness.
by Charles Krauthammer
It is fitting that the day before President Obama gives his grand West Point address defending the wisdom and prudence of his foreign policy, his government should be urging Americans to evacuate Libya.
Libya, of course, was once the model Obama intervention — the exquisitely calibrated military engagement wrapped in the rhetorical extravagance of a nationally televised address proclaiming his newest foreign-policy doctrine (they change to fit the latest ad hoc decision): the responsibility to protect, or R2P.
You don't hear R2P bandied about much anymore. Not with more than 50,000 civilians having been slaughtered in Syria's civil war, unprotected in any way by the United States. Nor for that matter do you hear much about Libya, now so dangerously chaotic and jihadi-infested that the State Department is telling Americans to get out. Continue reading →
---