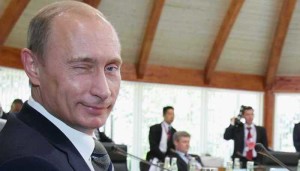 By Shawn Macomber • Lawfare Tyranny
The Russian state-funded media outlet Russia Today is hyping a recent interview in which journalist Neil Clark insists arresting former British Prime Minster Tony Blair on war crimes charges is not only the single viable way to keep the already-nebulous concept of international justice from becoming a "farce," but also a wonderful opportunity for the International Criminal Court to at long last prove to the world it is not the den of racists its track record indicates it is.
The relevant bit from Clark:
The International Criminal Court, the ICC, I think has indicted 36 people so far — all of them are black Africans. They have been accused of being a racist body. Now there's a chance for them to indict Tony Blair for war crimes. The case is absolutely crystal clear: He led Britain into an illegal war with a sovereign state on deceitful grounds… A million people have died…If Tony Blair isn't put on trial for war crimes, then who else is going to be put on trial for war crimes? It really makes the whole system of international justice a farce… The ICC is indicting African leaders for crimes that are not on the same scale as Tony Blair's crime. The Iraq war was the greatest crime of the 21st century.
Whatever the merits of the argument, it is obviously a popular sentiment over at Russia Today:
Of course, as usual, the ICC cheerleading is entirely situational.
---