By George Landrith • Newsmax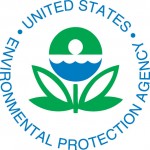 EPA Administrator Scott Pruitt is shaking things up at the Environmental Protection Agency (EPA). And in a good way! During the Obama years, the EPA was used to pursue radical environmental policies that could not pass Congress, even when the Democrats controlled the House and had a mega-majority in the Senate.
The EPA became synonymous with constitutional end runs, legal chicanery, and subterfuge. EPA's solutions were reflexively federal government centric, and were increasingly designed to achieve political outcomes rather than desirable environmental results. Pruitt is simply saying enough is enough.
That's good news for those who want a clean environment, hope to have a strong economy, and who believe that state agencies are often more responsive than federal bureaucracies. Continue reading →
---