President Obama—with the help of an equally arrogant 38-year-old national security fabulist, Ben Rhodes—remade the Middle East to empower America's most hated enemy.
By David Reaboi      •     The Federalist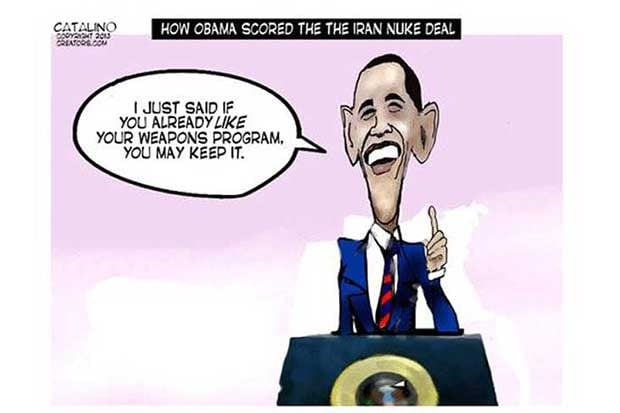 There are few things in the world less popular in the United States than the Islamic Republic of Iran. As the then-new, optimistic promise of the Obama presidency beckoned in 2008, Gallup found that overall opinion of Iran in this country was 8 percent favorable and a dramatic 88 percent unfavorable. These numbers have been remarkably consistent over time; there's no better evidence that, in the eyes of the American people, Iran is our enemy.
By 2009, the American people were well aware of the anti-American and anti-Semitic ranting of Iran's then-president, Mahmoud Ahmadinejad, and were worried about the Islamic Republic's development of nuclear weapons and clear threats to use them. Even without Iran's direction and sponsorship of militias killing of thousands of American soldiers in Iraq, the genocidal anti-Israel pronouncements of its leadership, death sentence on novelist Salman Rushdie, or efforts to advance the worldwide Islamic revolution on which the regime is based, the American people have not forgotten the 30 years of enmity since Ayatollah Khomeini's 1979 revolution.
However, even as the American people remained rightly skeptical of Iran in the last year of President Obama's first term, the Obama White House had begun secret talks with the Ahmadinejad regime, which would result in the world's acquiescence to Iran's nuclear program. Continue reading →
---