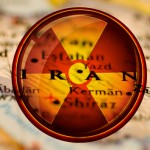 by Adam Kredo • Washington Free Beacon
Two airlines sanctioned by the United States for enabling Iran's global terrorist operations appear to have played a central role in moving illicit missile components from Ukraine to the Islamic Republic, according to information obtained by the Washington Free Beacon.
Ukrainian authorities confirmed this week they had seized a shipment of missile system components bound for Iran, which could put the Islamic Republic in violation of international bans prescribed under the nuclear agreement.
Video of the seizure show Ukrainian authorities uncovering 17 boxes of missile parts bound for Iran and meant to be used in its Fagot anti-tank guided missile system.
Sources familiar with the incident told the Free Beacon that the airlines involved in this illicit activity have long been sanctioned by the United States for providing support to Iran's global terror network. Continue reading →
---