Plurality would be 'embarrassed' if she won 2016 election
by Morgan Chalfant     •     Washington Free Beacon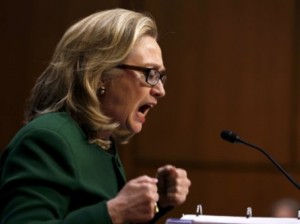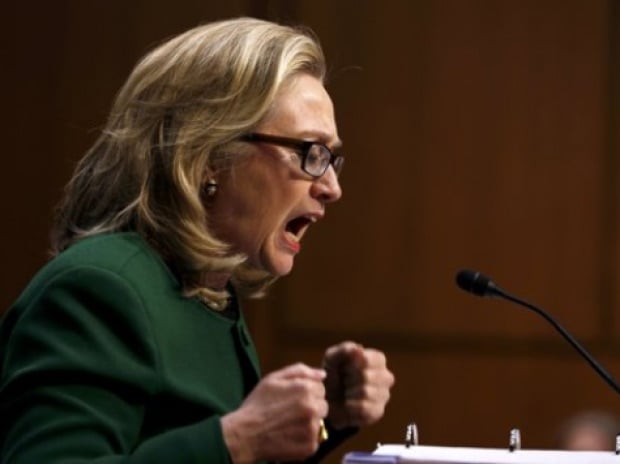 Nearly six in 10 American voters do not trust Hillary Clinton as the former secretary of state's private email use continues to undergo scrutiny from the FBI.
Fifty-nine percent of U.S. voters rate Clinton as not honest and trustworthy, compared with 35 percent who believe the opposite, according to a Quinnipiac University poll released Tuesday.
Clinton is not trusted by nearly one-fifth of likely Democratic primary voters and 72 percent of independent voters.
The same survey also found that a plurality of American voters would be embarrassed if Hillary Clinton were elected president in 2016. Specifically, 35 percent would be embarrassed by her election, while a slightly smaller share of 33 percent would be proud. Twenty-nine percent would feel neither way if Clinton prevailed in the presidential election.
Those embarrassed by a hypothetical Clinton election include five percent of Democrats and 32 percent of independent voters.
The poll also produced another negative favorable rating for Clinton, who has witnessed her favorable and honesty scores drop since it was revealed that she exclusively used private email to conduct government business while working in the Obama administration.
Currently, 51 percent of American voters view Clinton negatively–including 59 percent of independents–whereas 43 percent have a positive opinion of the Democratic candidate. Alternatively, Clinton's competitor for the nomination, Sen. Bernie Sanders (I., Vt.), is viewed positively by a plurality of voters.
Half of American voters also do not believe that Clinton cares about their needs and problems, while 46 percent think that she does. Individuals in all age brackets are more likely than not to say that Clinton does not care about their needs, save those belonging to the youngest sector of 18-34 year olds. A plurality of those in Clinton's own age bracket–65 and up–do not think she cares about their problems.
Fifty-five percent of U.S. voters also do not think that Clinton shares their values.
Currently, the former secretary of state leads Sanders 61 to 30 percent among likely Democratic primary voters for the nomination, though nearly four in 10 Democrats who support Clinton say they might change their minds before heading to the polls.
The survey was conducted between Dec. 16 and 20 following reports that an intelligence community review confirmed that two emails held on Clinton's private server contained "top secret" information at the time they were sent. The review's findings pushed back on objections from the Clinton campaign and the State Department.
The FBI has been investigating Clinton's use of personal email since the intelligence community inspector general concluded that the emails were top secret. The bureau has reportedly expanded its probe and is looking at possible criminal code violations.