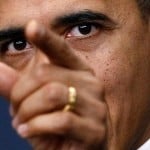 By James Robbins • USA Today
The American people are being forced to confront a fundamental political question that was first asked centuries ago by the Roman satirist Juvenal: Who shall guard the guardians? What to do when the tools meant to protect the people are used to harm them? The memo released Friday by the House Permanent Select Committee on Intelligence is the first step in answering that question.
The memo's central indictment is that top Obama administration officials knowingly and willfully used unverified information paid for by the Hillary Clinton campaign, some of which came from Russian intelligence, in a secret court document to justify a counterintelligence investigation of the Trump campaign during the 2016 presidential election. This corrupt process was later the basis for a campaign to sabotage the incoming Trump administration and to fuel a witch hunt against the president.
According to the memo, high-ranking FBI officials repeatedly sought, received and renewed Foreign Intelligence Surveillance Act (FISA) warrants to engage in surveillance of members of the Trump campaign during the election. These officials, including then-Director James Comey and recently removed Deputy Director Andrew McCabe, justified the warrant requests before the Foreign Intelligence Surveillance Court (FISC) in part with information generated by Christopher Steele, who was working on behalf of Hillary Clinton's campaign for the firm Fusion GPS. Steele's main contact at the Justice Department was Associate Deputy Attorney General Bruce Ohr, whose wife was also employed by Fusion GPS as a Russia expert working on anti-Trump opposition research.
---