By George Landrith • Newsmax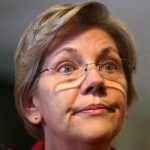 When I heard that Sen. Elizabeth Warren had introduced the "Over the Counter Hearing Aid Act of 2017" claiming that she wanted to create an all new over-the-counter (OTC) category for personal sound amplification products (PSAPs), I knew something disingenuous was afoot.
Sen. Warren has not been a champion of deregulation or of making government less intrusive. So I dug a little deeper, and found that Warren's bill expands the power of federal bureaucrats, eliminates state authority, and reduces consumer access to amplification devices by making them more expensive and highly regulated. That's not how she advertises the bill, but that's how it would be described if truth in labeling laws applied to Congress.
Today, without her proposed law, there are PSAPs legally available at Best Buy, Walmart, and thousands of other stores and outlets for very reasonable prices. Anyone can buy these devices. They simply amplify sound — some use them for bird watching, others to snoop on conversations that are ordinarily out of ear shot. Continue reading →
---