The Virginia Governor put together a large economic development package—and bragged about bringing jobs—on the basis of fabricated promotional materials from a Chinese company.
by Steve Albertson     •     The Bull Elephant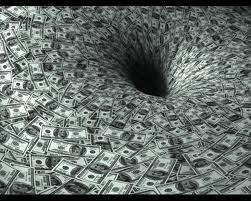 Just over a year ago, in November 2014, Virginia Governor Terry McAuliffe beamed with pride at having concluded a deal to bring 349 jobs to the ailing economy around Appomattox. The plan was to use various state economic development incentives, including an upfront payment of $1.4 million from the Governor's Opportunity Fund. From the Governor's press release at the time:
Governor Terry McAuliffe announced today that Lindenburg Industry, LLC, a subsidiary of a Chinese-owned corporation, will invest $113 million to establish an industrial honeycomb manufacturing operation in the Town of Appomattox in Appomattox County. This project, which represents the first new company announcement in Appomattox in 15 years and the largest since Thomasville Furniture began construction in 1972, is a direct result of the Governor's meeting with company officials in Beijing, China during his Asia Marketing Mission last month. Virginia successfully competed against North Carolina for the project, which will create 349 new jobs.
But, as it turns out, McAuliffe's enthusiasm about prevailing over the Tar Heel State was misplaced. You see, the Chinese "company" has now apparently bailed out, without refunding the Governor's check. It seems that folks in North Carolina were a wee bit more responsible with taxpayer funds. They did background research that the Governor's office did not. In fact, an investigation by The Roanoke Times found that: Continue reading →
---