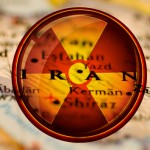 by Matthew Continetti • Washington Free Beacon
Almost immediately after the news broke that President Trump intends to replace Secretary of State Rex Tillerson with CIA director Mike Pompeo, media figures speculated that the decision was about Russia. The argument went like this: Tillerson was fired because he had recently criticized the Russian government for its attack using a nerve agent on a former spy living in the United Kingdom. He thereby endangered détente with Russian president Vladimir Putin and so, the critics said, Trump sacked him.
Yet the rumor was exposed as false almost as soon as it was aired. For one thing, Tillerson had been informed that he would be removed days before he made his entirely justified condemnation of Russian behavior. For another, the Trump administration soon came out hard against the assassination attempt. Nikki Haley lambasted Russia at the United Nations. President Trump signed a joint statement with the British prime minister, French president, and German chancellor assigning responsibility to Russia. The Treasury Department announced further sanctions against Russian cyber-warfare.
It was Adam Kredo of the Washington Free Beacon who first reported the real story. Tillerson had been engaged in a months-long defense of the Iran nuclear deal that finally reached an impasse when he took Europe's side in debates over the agreement. Continue reading →
---