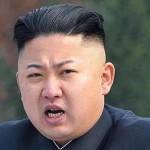 By Peter Roff • Townhall
The Trump administration budget document recently released projects an increase in security and defense spending of more than $50 billion. It's a needed shot in the arm, provided it's spent wisely and on things actually necessary.
It's important the defense community realize the days of blank checks are over. There's no problem in government that can be solved just by throwing more money at it. This includes the vital functions performed by the Pentagon, the service branches, and the Department of Homeland Security. They too need to understand they have to find ways to do more with less just like every other part of the federal government even if the Congress and the president are willing, at the start, to give them more.
The higher number in Trump's initial budgeting is due not just to the threat posed by ISIS but by the increasing belligerence of rogue states like North Korea (which is consistently testing missiles they argue will go farther and farther once in the air) and Iran. Continue reading →
---