By Travis Korson • The Hill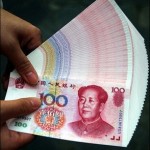 Two years have passed since a state-sponsored cyber-attack caused one of the largest data breaches in U.S. history, and it appears that a foreign government may once again be on the verge of gaining access to a treasure trove of sensitive American information.
For those short of memory, I'm referring to the Office of Personnel Management (OPM) hack where over 21.5 million records were stolen, most likely, by state-sponsored Chinese hackers. The hack, which was discovered in April 2015, included personally-identifiable information such as Social Security numbers, addresses, dates and places of birth and personal financial information.
Instead of using the anniversary as an opportunity to renew the American government's commitment to protect its citizens from acts of cyber warfare and foreign espionage, it appears that they are instead, inexplicably, considering approval of a transaction that would provide the Chinese a permanent pipeline to the sensitive personal information of millions of Americans.  Continue reading →
---