A record-setting stock market is just one of the big effects Trump's policies are having.
By Peter Roff • US News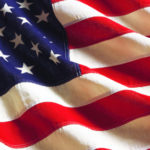 The supposedly smart people said Donald Trump would destroy the U.S. economy if he were elected president.
They were wrong. On Thursday, the Dow broke 25,000 for the first time in its history – a meaningful expression of investor confidence in the future. Trump's policies of deregulation, which have been moving ahead at full steam even before the tax cut bill passed just before Christmas, have helped push the stock market up by a third which, economist Arthur Laffer estimates, works about to about a $6 trillion increase in the nation's net wealth.
That may not be historic – there may be periods in which wealth has increased at a faster rate – but it sure is impressive. Especially since the same smart people who've been telling us Trump would wreck the economy spent the Obama years explaining annual growth at less than 3 percent (and likely closer to 2) was the new normal.
It's still a little early to proclaim "happy days are here again" but, as the Magic 8 Ball puts it, "all signs point to 'Yes'" as far as whether there will be a period of protracted economic growth. That Continue reading →
---