There appears to be a dark money campaign seeking to influence public comment on the FCC's Restoring Internet Freedom order.
By Peter Roff • US News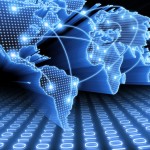 Despite the Federal Communications Commission's repeal of the doctrine known as "Net Neutrality," the fight over control of the internet continues. Chairman Ajit Pai's courageous leadership has been met with sustained resistance from those who would rather see the world's most ambitious electronic commercial and communications platform regulated like it were Ma Bell.
Pai has been subjected to continuous abuse. Pickets have been mounted outside his home. The safety of his wife and children have been implicitly threatened. He's been subjected to a campaign of constant harassment and yet he has persisted because of his firm belief he is in the right. That campaign of harassment is now headed to Capitol Hill, which unsurprisingly has been flooded with letters in anticipation of the FCC's publication of its order Restoring Internet Freedom which finally appeared Thursday in the Federal Register.
The letters claim the Congressional Review Act would protect net neutrality – generally understood as the principle that internet service providers should not be allowed to block, throttle or censor lawful web traffic on their networks.
For reasons that therefore should be obvious, the Restoring Internet Freedom order isn't popular among the coalition of Silicon Valley tech giants and far-left pressure groups that lobbied the Obama administration to regulate the Continue reading →
---