Mission
Frontiers of Freedom, founded in 1995 by U.S. Senator Malcolm Wallop, is an educational foundation whose mission is to promote the principles of individual freedom, peace through strength, limited government, free enterprise, free markets, and traditional American values as found in the Constitution and the Declaration of Independence.
We Believe …
1. The most basic moral obligation of the federal government is to defend America, which requires military, economic and moral preparation and strength.
2. Property rights and economic freedom are the fertile soil in which all other rights grow and thrive. The environment is best protected and preserved where free markets thrive, capitalism is robust, and property rights are respected.
3. The Constitution's enumerated and limited powers, checks and balances, federalism, separation of powers, and guarantee of basic rights are the foundation of America's freedom.
4. Life, Liberty, and the pursuit of Happiness and each of the rights guaranteed in the Constitution are necessary to the foundation of freedom – including the right to bear arms and to not be deprived of property without just compensation.
5. The courts have a constitutional duty to faithfully and strictly interpret the law and the Constitution and may not invent or create new law.
6. Justice is the equal treatment of all individuals regardless of ethnicity or religion. Fabricating group rights undermines individual freedom and civil rights.
7. Taxes may be legitimately imposed only to the extent necessary to pay for the essential and constitutionally permitted activities of government. To tax more than this is a form of tyranny and extortion.
8. Government mandates and regulations too often exceed constitutional authority, waste resources, erode freedom, diminish property rights, and produce harmful unintended consequences.
9. To remove sound science from public policy is legislative and regulatory malpractice. To employ junk science in public policy is unethical and irresponsible.
10. Civic virtue and basic standards decency are essential to maintaining America's economic strength, military might, and freedom. Parents and families, not government, are responsible to rear and educate their children.
What others are saying …
President Ronald W. Reagan
"Leadership, hard work, experience, loyalty -– that's what Malcolm Wallop and Frontiers of Freedom are all about."
U.S. Senator Rand Paul
"My goal is to always stand up for economic freedom, personal liberty, less taxes, smaller government, and more opportunity. If you look at Frontiers of Freedom's mission statement and their body of work, it stands for the same things.  Freedom is what made America great and it is what will keep America great. Freedom lifts people out of extreme poverty.  Freedom is the most peaceful and moral way to govern a nation and it allows for the most widespread prosperity imaginable. We need more voices like Frontiers of Freedom advocating for economic, regulatory, and personal freedom as envisioned by our Constitution. 
Senator Ted Cruz
"Frontiers of Freedom is a powerful, trusted and effective voice in Washington and around the globe. How did my friend, George Landrith,  and his team at Frontiers of Freedom accomplish this? By consistently promoting  the principles of freedom, opportunity, and security that are found and espoused in our Constitution and the Declaration of Independence. America was founded on ideals that have made a real difference in making people happier, freer, more secure and more prosperous. Frontiers of Freedom advocates for those same ideals and principles. By standing for freedom, opportunity and security, they have made our future better and brighter. And by being faithful to our founding documents, rather than partisanship, they have become a trusted and powerful voice.  I thank them for their commitment and resolve! 
Stephen Moore
"As we enjoy the benefits of a booming economy with record low unemployment and a record number of unfilled jobs, it is worth noting that this success is part of the legacy of great minds and leaders — like Malcolm Wallop and Ronald Reagan — who worked throughout their lives to make freedom a real and practical benefit to everyday Americans…. 
I also want to do a shoutout for George Landrith — the job that you have done, George, in leading Frontiers of Freedom has been amazing!  This is an incredibly important organization!  This is a highly impactful institute and everything they do advances the ball on freedom!  To those who support their work, thank you!  You are making a difference! 
President George H.W. Bush
"Frontiers of Freedom does excellent work on a host of issues, but most importantly on national security and defense and free market solutions to real world challenges. As a US Senator, Malcolm Wallop could always be trusted to support freedom.  After he retired from the Senate, his work to promote peace through strength and economic opportunity continued without missing a beat when he founded Frontiers of Freedom. And George Landrith has done a great job of maintaining that wonderful legacy."
President George W. Bush
"Frontiers of Freedom has led on so many important issues — missile defense and national security, energy, regulatory and tax reform, economic opportunity and freedom, and fundamental constitutional principles. Your leadership has made a real difference. Thank you for all you do." 
Vice President Richard B. Cheney
"Frontiers of Freedom is an active, intelligent, and needed presence in the national debate. Washington is a city with many short-term perspectives and narrow interests competing for attention. Frontiers of Freedom offers something different – a perspective shaped by the broad interests of the nation, and by principles that are relevant in every time. By advocating a strong defense, limited government, and the protection of individual rights and doing so in a way that is factual, honest and well argued, Frontiers of Freedom is making a tremendous contribution."
Donald Rumsfeld, Secretary of Defense
"With experts here like my friend, Malcolm Wallop, George Landrith and the folks at Frontiers of Freedom, what am I doing here?" (Joking at a Frontiers' Freedom Briefing on missile defense in the United States Capitol.)
Senator Orrin Hatch
"I commend Frontiers of Freedom for its diligent and effective work promoting American ideals and the legacy of Ronald Reagan — peace through strength, economic growth and opportunity, and constitutionally limited government and promoting legal reform and fighting against eco-terrorism."
Senator James Inhofe
"I am proud of Frontiers of Freedom for their effective work in educating leaders and the American people. Keep up the good work."
Senator Jon Kyl
"I want to thank my friends Malcolm and George and Frontiers of Freedom for so effectively and powerfully promoting free markets, liberty and national security. Over the years, they have consistently proven themselves a reliable source for insightful and fact-based analysis of the day's most important and difficult issues. They provide a voice of reason that can be trusted."
Senator Zell Miller
"I am proud to stand with Malcolm Wallop, George Landrith, and all of those who, like the man this award is named for – Ronald Reagan – are committed to maintaining America's freedom… Frontiers of Freedom is a voice that can be trusted."
Officers & Senior Staff
George C. Landrith, President and CEO
Since 1998, George Landrith has served as the President and CEO of Frontiers of Freedom – a public policy think tank devoted to promoting a strong national defense, free markets, individual liberty, and constitutionally limited government.  Frontiers of Freedom is recognized as a national leader on many of the most important issues facing America today – including: national security and defense, constitutional freedoms, market-based environmental solutions, energy, tax reform, property rights, and regulatory reform.
Previously, Landrith served as the Vice President and General Counsel to the National Legal Center for the Public Interest — now associated with the American Enterprise Institute. Landrith is a graduate of the University of Virginia School of Law, where he was the Business Editor of the Virginia Journal of Law and Politics.  He also graduated, magna cum laude, from Brigham Young University studying political science and economics. Landrith is admitted to the bar in Virginia and California and is a member of the United States Supreme Court bar.
In 1994 and 1996, Landrith was the Republican candidate for the U.S. House of Representatives from Virginia's Fifth Congressional District.  He also served on the Albemarle County (Virginia) School Board from 1992 through 1995.  He was appointed by then Governor George Allen and confirmed by the General Assembly to serve on the Virginia Workforce 2000 Advocacy Council.  As an adjunct professor at the George Mason School of Law, Landrith has taught constitutional law, appellate advocacy, and legal writing.  Landrith also teaches at the Leadership Institute's candidate school.
Landrith appears frequently on television and radio news programs. He has been quoted or referenced in many of the nation's leading newspapers, including:  New York Times, Wall Street Journal, and Washington Post.  Landrith's work has been printed in over 100 newspapers across the nation, including: Washington Times, Chicago Tribune, LA Daily News, National Review, Sacramento Bee, Ft. Worth Star-Telegram, Providence Journal, Daily Caller, Washington Examiner, Townhall, and Human Events. In 2004, Landrith published a book, On Politics and Policy: Views on Freedom from an American Conservative. 
Dr. Miklos K. Radvanyi, Senior Vice President 
Dr. Miklos K. Radvanyi is the Senior Vice President of Frontiers of Freedom.  He earned his doctorate at Eotvos Lorand Scientific University in Budapest, Hungary.  He earned a Master of International Public Policy at Johns Hopkins University in Washington, D.C. and a Master of Comparative Law and American Practice at the National Law Center at George Washington University in Washington D.C. 
Dr. Radvanyi has advised Members of Congress on foreign policy and international affairs and has been invited to speak and lecture at at a wide variety of fora and institutions, including: the Pentagon, University of Innsbruck, American University, University of Notre Dame, and Stanford University.
Dr. Radvanyi has an impressive personal story of how he escaped communism in Soviet-dominated Hungary in in the 1970s and made his way with his family to freedom and eventually to America.  Since that time, Dr. Radvanyi has become an American citizen and devoted himself to expanding and defending freedom and opportunity. His writings have been widely published around the globe in the United States, Europe, Middle East, and Far East in English, Hungarian, German and Russian, among others. 
Scott L. Vanatter, Vice President 
Scott Vanatter, Vice President for Operations at Frontiers of Freedom, began his career in sales and marketing with Xerox Corporation. He has over thirty years of corporate, M&A, and entrepreneurial experience. He has been a key player in several successful software startups. He co-founded two political action committees (one on fiscal and transportation issues, the other on family values). He also co-founded the Access Technology Association. Prior political and public policy positions include, Chief Operating Officer at the Corporation for Executive Studies, and Regional Director at the Business-Industry Political Action Committee.
He has spoken on such business issues as software and IT security, and on various political issues from fundraising to the founding fathers. He earned a bachelor's degree in business administration with a minor in finance from California State University, Fullerton's College of Business and Economics.
Ximena Barreto, Director of Communications & Grassroots Strategy
Ximena Barreto, Director of Communications and Grassroots Strategy for Frontiers of Freedom, is a nationally recognized spokesperson and ambassador for America and its constitutional system of limited government and maximizing individual freedom. A legal immigrant from Colombia and now a proud citizen of the United States, Barreto has drawn staunch opposition from the Left for being a Latina willing to support and defend the Constitution of the United States, free enterprise, and the concept that America is an exceptional nation with unparalleled freedom and opportunity. 
Growing up in Colombia during the turmoil of the drug wars, Barreto's life was deeply impacted at a young age. She was in kindergarten when her father was murdered by the notorious drug lord Pablo Escobar — who was targeting law enforcement officials with bounties on their heads. A few months after losing her father, two of her aunts were also murdered. Against this backdrop, she has an extra measure of appreciation for the rights and freedoms that she now enjoys as a US citizen. Whether it is the right of free speech, the right to peaceably assemble, the right to bear arms, or any other the important constitutional protections Americans have historically enjoyed, she sees the sharp contrast between the freedom and opportunity in America and the harsh oppression that exists in so much of the world. As a result, she is not only a strong believer in American Exceptionalism, but a proud defender and advocate. 
As a legal immigrant who played by the rules, Barreto appreciates the importance of rigorous enforcement of immigration laws, careful and thorough vetting, and the critically important role that preserving our national sovereignty plays in our nation's survival. She is an example of the American success story. Due to her participation in various conservative political campaigns, she fostered a large following in social media, as well as among ethnic conservatives. She is known for her work ethic, creativity, and love of America. She served as the Director of Communications for the Trump Campaign in California. Barreto was also appointed to the US Department of Health and Human Services as Deputy Director of Communications and Specialty Media.
Dr. Sunil Chacko, Senior Fellow 
Dr. Sunil Chacko, a personal friend of Frontiers of Freedom's founder, Malcolm Wallop, is a trusted advisor, valued scholar and Senior Fellow of the Institute. Dr. Chacko received an M.B.A. with concentration on finance from Columbia University, an M.P.H. degree in public health from Harvard University, and a medical degree from Kerala University, India, along with training in information technology (IT) and database/software programming.
Dr. Chacko was the founding Assistant Director of Harvard University's International Commission on Health Research whose Report published by Oxford University Press was presented at a dedicated Nobel Conference, that paved the way for many of the current initiatives in global health. He later served in the Executive Office of the World Bank Group including major capital increase from the Japanese government, and won a commendation award from the then-Bank President for pioneering the Internet technology in the World Bank Group for linking public-private investments.
He has been a key expert in the creation of several product development public-private partnerships in digital health, AI and mobile technologies, and vaccine development. With his background in medical sciences, data technologies and finance, he has successfully organized international collaborations and negotiations between government Ministries of Japan and India, as well as advocacy & briefings with US Congressional functions in these STEM projects (science, technology, engineering, math). He has founded health & data companies in Japan, was an Adjunct Professor at the University of Alberta, Canada and Visiting Professor at India's national science and technology institute SCTIMST. 
He has published Opinion-Editorials in the Sunday Guardian, Huffington Post, Washington Times, and Business Standard. 
Tom Donelson, Senior Fellow 
Tom Donelson is a Senior Fellow at Frontiers of Freedom. Tom is the author of America at the Abyss:  Will America Survive?  He has also authored seven other books including: The Rise of National Populism and Democratic Socialism, What Our Response Should be, The Empire of Liberty, and Economics 101 and other Thoughts. He has over four decades of political experience and is presently Chairman of Americas PAC, and Research Associate and Project Director for Americas Majority Foundation. He is also the author of America at the Abyss:  Will America Survive?
Dr. Lawrence Fedewa, Senior Fellow 
Dr. Larry Fedewa is a Senior Fellow at Frontiers of Freedom.  Dr. Larry started his career as a high school teacher, earned a doctorate in social psychology, served as a professor, dean and eventually as founder and president of an experimental college for adults.
He then "graduated" to become an international technology executive. In this role, he founded a school for computer programmers and consultants in the Philippines, developed a technology exchange program with the Soviet Union, and pioneered the introduction of the PLATO instructional software system to the industrial training industry.
He then started a federal contracting company in Washington DC. In the years to follow, he introduced computer-based management to the federal workforce through the General Services Administration, participated in joint ventures with The Johns Hopkins School of Public Health, the National Education Association, Microelectronics and Computer Consortium (MCC), and the University of New Orleans. Under contract with the Federal Railroad Administration, he developed the largest worker training program in history, and coordinated the initiation of what is now the Department of Health and Human Services' Biomedical Advanced Research and Development Authority (BARDA), which is playing a pivotal role in developing the vaccines for the coronavirus.
Dr. Fedewa retired from that business and shortly after found himself a political columnist for The Washington Times, which led to his becoming a media personality on radio and television. In 2018 he added a new role as a radio talk show host and a weekly columnist for the Richfield Press.
Paul Georgia, Chief Economist
Dr. Paul Georgia is the Chief Economist for Frontiers of Freedom. He is an economist specializing in natural resources and environment.  He is a graduate of George Mason University with a Ph.D. in economics, where he studied public choice economics and industrial organization.  He began his career as an analyst at the Competitive Enterprise Institute.  He later moved on to serve as the energy and environment analyst at the Senate Republican Policy Committee under Senator Jon Kyl (R-Arizona).  After a stint as the Executive Director of the Center for Science and Public Policy and Chief Economist of Frontiers of Freedom, he served as the Chief Economist for the National Mining Association for the last seven years.
Dr. Georgia has written extensively on global warming, energy policy, environmental regulation, property rights, sustainable development, science policy, international trade, foreign aid and international lending institutions, such as the World Bank and IMF.  His work has been printed in numerous publications, including the Washington Times, Christian Science Monitor, Journal of Commerce, National Review Online, Human Events and The Freeman.  He has also been quoted in leading newspapers, including the New York Times, Washington Post, Investor's Business Daily, and Los Angeles Times.  He has appeared on numerous radio programs including NPR and the BBC.
Travis Korson, Director of Public Policy
Travis Korson, Director of Public Policy for Frontiers of Freedom, is a veteran of politics with years of experience in campaigns, communications and public policy.
Travis previously served in the Bush White House and has spent time at various conservative organizations and government institutions including the Heritage Foundation and Americans for Prosperity.
He has spoken at several conferences, including the Conservative Political Action Conference, Freedom Fest and the State Policy Network annual meeting. Travis regularly appears on television and radio and his expertise has been quoted in several publications including the Washington Post. His works have been published at various outlets including Daily Caller, Townhall, and American Spectator. Travis is a graduate of the George Washington University where he studied International Affairs with a focus on International Economics.
Dr. Joseph Mangiacotti, Senior Fellow
Dr. Joe Mangiacotti is a Senior Fellow at Frontiers of Freedom. He is also the host of The Joe Mangiacotti Radio Show on WCRN 830 AM in Boston. He is also an active and successful entrepreneur running Cameo Media and CIS and Associates. His career has also included a reporter, news director and anchorman. Joe has also been a Constable and Deputy Sheriff. Joe holds a Masters in Business Administration and a PhD in Psychology. 
Shawn Macomber, Visiting Fellow
Shawn Macomber is a Visiting Fellow at Frontiers of Freedom. His work has appeared in the Wall Street Journal, the Journal of International Security Affairs, Reason, The Federalist, The Weekly Standard, the Daily Caller, National Review Online, the Los Angeles Times, The American Spectator and many other publications.
Dr. István Molnár, Senior Fellow
Dr. István Molnár is a Senior Fellow at Frontiers of Freedom. He was educated at the Corvinus University Budapest (CUB), Hungary, where he received his M.Sc. and Dr. Oec. degrees. He completed his postdoctoral studies in Darmstadt, Germany and took part in different research projects in Germany in the 1980s and 1990s. In 1996, he received his C.Sc. (Ph.D.) degree in Economic Sciences from the Hungarian Academy of Sciences, and in 2012 his Dr. Habil. in Informatics Science from the CUB. His main fields of interest are mathematical modeling, software technology furthermore, application of IT/IS in business and education. Dr Molnar's educational activities include teaching in different higher educational institutions in Europe, Middle East and in the USA.
Peter Roff, Senior Fellow
Peter Roff is a Senior Fellow at Frontiers of Freedom. He is also a contributing editor at U.S. News & World Report. Earlier in his career, he was the political director of Newt Gingrich's GOPAC and planned and directed political education programs training tens of thousands of candidates for public office and political activists. Prior to his years at GOPAC, Roff spent nearly five years as executive director of Americans for Tax Reform, the organization that created the "Taxpayer Protection Pledge." During Roff's career, he also spent five years as the senior political writer for United Press International.
Roff has appeared on a variety of radio and television programs including "CBS News Overnight," "Politically Incorrect with Bill Maher," "The Dennis Miller Show," "Hannity & Colmes," "The O'Reilly Factor," "C-SPAN's Washington Journal," and even once appeared as himself on the hit ABC comedy "Spin City."
Roff's observations have been quoted in major publications including USA Today, The New York Times, the online version of The Wall Street Journal, The Washington Times, The Christian Science Monitor, and National Review.
A graduate of The George Washington University, Roff has lived in Northern Virginia for much of the last 25 years along with his children and his beagle Watson.
Amrita Singh, Director of Publications 
Amrita Singh serves as the Institute's Director of Publications. She earned her degree in English with honors from Delhi University in India. She speaks English, Hindi, Punjabi and Italian. She also earned a diploma in International & Domestic Tourism from the Indian Institute of Marketing.
Prior to joining Frontiers of Freedom, Singh, worked at a senior level for an international firm specializing in Voip and SIP telecom products and aviation systems and airport management. In addition to Singh's experience in publications and editing, she has extensive experience in marketing and merchandising.
Our Founder
Senator Malcolm Wallop Biography
Malcolm Wallop is a descendent of a pioneer family from Big Horn, Wyoming and is the proud father of four children.

Both in and out of public office, Senator Wallop has been an outspoken conservative commentator and activist, working on such issues as tax reform, federal deregulation, energy policy, private property rights, and national defense. In 1978, Senator Wallop was the first elected official to propose a space based missile defense system, a program that later became part of the Strategic Defense Initiative.
Elected to the Senate in 1976, Senator Wallop held his seat for eighteen years, retiring in 1994. During his tenure, Senator Wallop served on numerous committees, including Energy and Natural Resources, Finance, Small Business, Armed Services and the Select Committee on Intelligence. He was also the first non-lawyer in U.S. Senate history to serve on the Judiciary Committee. As the ranking Republican member of the Energy and Natural Resources Committee from 1990 to 1994, Senator Wallop was an outspoken advocate of the multiple economic uses of federal lands and development of domestic energy supplies of coal, oil and natural gas.
Senator Wallop has a long and distinguished record of legislative achievements to mark his three terms in Congress. In 1981, Congress enacted his legislation to cut inheritance and gift taxes, an effort hailed as one of the major legislative achievements of the decade in tax reform. He has long been regarded as one of the foremost authorities on Western water law, and demonstrated his early commitment to halting federal encroachment into state affairs by successfully pushing for adoption of the so-called "Wallop amendment" to the 1980 Clean Water Act, barring federal usurpation of state control of water. He authored the Sunset of the Carter Era Windfall Profits Tax, the first sunsetted tax in history. He recognized early on the need to prevent Federal 'taking' of private property by sponsoring the 1977 Wallop Amendment to the Surface Mining Control Act. This directed the Federal Government to compensate, through purchase or exchange, owners of mineral rights whose right to mine had been denied by federal regulation of Alluvial Valley Floors.
For 16 of his 18 years in the Senate, Senator Wallop served on the Senate Finance Committee. There his major work was in energy taxes and incentives and international trade. He made several trips to Geneva for the General Agreement on Tariff and Trade (GATT) talks and later on the WTO. He also traveled to Britain, France, Belgium and Germany on trade related missions. In the Pacific Rim, he had sessions of both a private and public nature to Japan, Korea, Taiwan, and Hong Kong. He represented the American trona industry in both Europe and the Pacific. Known as a staunch free trade proponent, his trips were generally structured to meet industrial, financial, and government interests on issues of tariff barrier reductions.
One of the most important achievements of the Senator's career was passage of his Energy Policy Act of 1992. This sweeping legislative initiative set forth an energy conservation and production strategy that not only furthers our national security interests, but has helped create jobs and lessened our dependence on foreign energy markets. It restructured the whole permitting process for nuclear power plants making it both more economically and environmentally sound.
Throughout the eighties Senator Wallop served on both the Senate Arms Control Observer group and the Committee on Security and Cooperation in Europe — also known as the Helsinki Commission. His extensive travel for these responsibilities took him to the Soviet Union, Eastern and Western Europe. The issues of arms control in SALT II, INF, START I and START II were among the most complex international relations issues of the era. The human rights issues and western pressure surrounding them led ultimately to the liberation of the Baltics and Eastern Europe and finally to the CSCE treaty.
More recently, Senator Wallop led the congressional charge against the "War on the West", the Clinton Administration's effort to "colonize" western states through increased federal regulations and encroachment on states' rights. Wallop was successful in beating back the Administration's assault on Western mining, grazing, and water rights, viewing the attack as a harbinger of broader efforts by the federal government to limit economic development and the rights of states and individuals.
Senator Wallop has long been a vehement opponent of unfunded mandates and established his own "Red Tape Award" in 1993, a less than coveted honor which exposed abusive federal regulators awarding their bureaucracies with a Statue of Liberty bound head to toe in red tape.
The Senator is the author of the 1984 Wallop-Breaux Sport Fishing Restoration Act, a program that raises revenue for boating safety and fish habitat conservation through user fees collected on motor boat fuel and fishing tackle. Wallop-Breaux is unique not only because it is a user fee which directly benefits those who pay it, but also because the role of the federal government in the program is minimal. In 1994 Wallop-Breaux generated over $170 million to state fish and game agencies.
An early supporter of volunteerism, Senator Wallop's legislation establishing the Congressional Award program was approved by Congress in 1979. The Congressional Award honors the nation's youth for community service and personal achievements. It is privately funded and is the only award given in the name of Congress.
A staunch advocate of a strong defense, Senator Wallop is considered one of the nation's most knowledgeable experts on defense policy. He and Dr. Angelo Codevilla co-authored The Arms Control Delusion, a provocative critique of the arms control process which argued that arms agreements with the former Soviet Union only served to undermine America's military strength while reinforcing Soviet Strategic capacity. Senator Wallop has written numerous articles on defense and foreign policy. In addition to addressing the Oxford Union, he has lectured extensively at a number of America's most distinguished defense universities and academic institutions as well as in England, Belgium and France. He is currently a Senior Fellow with the Heritage Foundation where he writes and speaks on issues of foreign policy and national defense.
The Senator has also written for a number of distinguished publications, including the Strategic Review, National Review, the Notre Dame Law School Journal, the Detroit College Law Review, Policy Review, Orbis, National Interest, the American Spectator and Insight along with editorials for the Wall Street Journal, Washington Times, Washington Post, USA Today and New York Times, among others. He has appeared on such TV programs as FoxNEWS' The O'Reilly Factor, Nightline, the Today Show, CBS Morning News, and McNeil-Lehrer. His radio appearances include G. Gordon Liddy, Armstrong Williams, Larry King and Jim Bohanan. and Michael Reagan.
He has also made major addresses to such groups as the American Petroleum Institute, Burlington Resources, CATO Institute, Heritage Foundation, Edison Electric Institute, Interstate National Gas Association, The Hans Seidel Stiftung in Munich, Center for Strategic and International Studies, MIT and Hillsdale College.
He is the recipient of a legion of honors, among them the American Conservative Union's John Ashbrook Award and Ronald Reagan Award, the National Energy Resources Organization's National Leadership Award, the Center for Security Policy's "Keeper of the Flame Award," the Congressional Award's Leadership Award, and the Fund for American Studies' Congressional Scholarship Award, and Citizens for a Sound Economy's Jefferson Award, along with consistently being honored throughout his congressional career with such annual honors as NFIB's Guardian of Small Business, the National Taxpayer Union's Taxpayers' Friend Award and Watchdog of the Treasury, Inc.'s Golden Bulldog Award. He has also received the highest award of the American League of Anglers and Boaters for his work establishing the Wallop-Breaux Sport Fishing fund and the National Cattlemen's Association and Public Lands Council for his work to protect the West from federal intrusion.
The Senator, who has built a reputation as a tireless promoter of individual freedom and small government, now chairs Frontiers of Freedom, a non-profit organization he established in January of 1995 immediately after retiring from the Senate. In its first year, Frontiers of Freedom established itself as a public policy organization with an edge. Its agenda includes preservation of property rights and reform of the Endangered Species Act, the privatization of Social Security, protection of civil liberties and the defeat of such big government initiatives as the antiterrorism bill and the national ID card legislation, and reform of the Food and Drug Administration. In 1995, he established Frontiers of Freedom designed to study and research issues pertaining to limited government and Constitutional freedoms.
Wallop has retired from the boards of Hubbell, Inc., El Paso Energy Company, and Sheridan State Bank.
In February of 1996, Steve Forbes asked Senator Wallop to be the General Chairman and Executive Director of his presidential bid. The immediate affect of his arrival led to specific changes in strategy and tactics which, in turn, led to primary victories in both Delaware and Arizona.
Graduating from Yale University in 1954 with a Bachelor of Arts degree, Senator Wallop served in the US Army as a First Lieutenant from 1955 to 1957 and was a member of the Wyoming Legislature from 1969 to 1976. His extensive business career includes management of the Wyoming ranch holdings he owns and establishment of a feedlot. He jointly ventured oil and gas development projects in Nebraska, Montana and Wyoming. Senator Wallop was an active real estate developer and investor. He retired to be a Wyoming rancher, businessman, and international consultant.
Speaker Invitations
George Landrith is the President of Frontiers of Freedom. He has experience in multiple policy areas and has helped to shape the politics of the current generation. He is an accomplished speaker. To invite him to speak to your organization, please provide the information below, describing carefully the nature of the event. Please note whether the event is on or off-the-record.
Dr. Miklos K. Radvanyi is the Vice-President of Frontiers of Freedom. He also has experience in multiple policy areas and has helped to shape the politics of the current generation. He has published on a wide variety of domestic and foreign policy issues in many different languages in the United States and Europe.  To invite him to speak to your organization, please provide the information below, describing carefully the nature of the event. Please note whether the event is on or off-the-record.
Please fill out the following form:
Contact Us
Frontiers of Freedom
4094 Majestic Blvd., #380
Fairfax, Virginia 22033
703-246-0110 office
703-246-0129 fax
To send an email to FOF, click here.
Frontiers of Freedom Action
Landrith Calls On RNC Chairwoman for "Campaign Closer"
---
One of the most unforgettable moments in American history! Remember this? WATCH AGAIN & CATCH THE GLOW! https://youtu.be/nxpxpY7IEwo (1min & 28 secs.)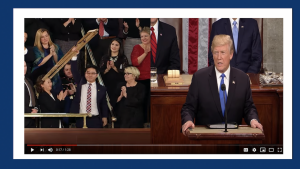 ---
EVEN THE MEDIA ADMITTED TRUMP TOUCHED THE HEART OF AMERICA. VOTE! VOTE! VOTE! https://youtu.be/LsuPSqeFL6Q (1min & 13secs)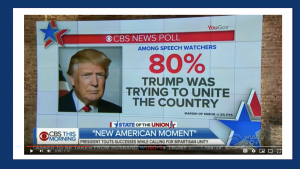 ---
JUMPIN JOE MANCHIN SHOWS WHY ALL DEMOCRATIC MEMBERS OF CONGRESS ARE LIBERAL EXTREMISTS: https://www.youtube.com/watch?v=asNARZGYxB4 (15 secs.)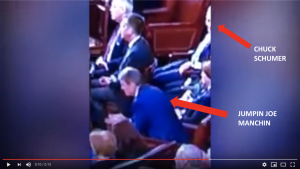 ---
Letter to Chairwoman McDaniel: 
Dear Chairwoman McDaniel,
As a nationwide poll released Thursday by McLaughlin Associates shows: If Republicans develop a strong national message in the final week of the campaign, then an historic victory is at hand.
In persuading undecideds and motivating pro-Trump voters that national message must bring home the tremendous accomplishments of President Trump, but also emphasize the great danger to further progress posed by the slavish adherence of democratic Members of Congress to their extremist liberal leadership.
We believe, Chairwoman McDaniel, that you are uniquely positioned to assist the party in achieving both ends. Please let us explain.
We believe nothing will help accomplish the objective stated above and do more to assist Republican candidates then reminding the public that shining moment in American history earlier this year when President Trump delivered perhaps the greatest and most moving State of the Union address in modern history.
At the time, the White House captured in a brief video (only 1 minute 43 seconds) the drama and eloquence of President Trump on that night. From his words about America, to the pictures of the American heroes in the gallery, to that final photo of the North Korean defector holding aloft his crutches, it is impossible to watch this video and not to be moved or hold back tears.
Almost as affecting is a second White House video, again a very brief one, that captures the stunned reaction of the media as more than 80% of Americans reported that they believed President Trump was unifying the country.
We now have both videos posted on our website and we invite you to watch again what no less than 45.6 million Americans saw that night.
But we also have a third video on our page that we ask you watch — a video that completes what we believe is the final winning message to the American people in the 2018 election, a video that sends a grave warning to voters.
The video is one of West Virginia Democrat Joe Manchin starting to get up and then sitting right back down during President Trump's address as Democrats refused to stand and applaud at unifying moments during the speech — moments like the tribute to family survivors of crime victims or celebration of the economic gains by African-Americans and Hispanics.
That picture of the man we call "Jumpin' Joe Manchin" underscores the great Democratic Party dilemma in this election. There are no moderate Democratic candidates left in the party.
Over and over again the President has used the words liberal and extremist to describe Democratic candidates for office. He's done so for a reason.
Voting for any Democrat in Congress is a vote  to put liberal extremists like Nancy Pelosi and Chuck Schumer can charge.
Chairwoman McDaniel, the RNC has the resources to get out two important messages.
First, help President Donald Trump keep making America great again.
Second, STOP Pelosi and STOP Schumer and STOP the Liberal Extremists.
We urge you to consider in the closing week of the campaign a national TV buy that puts again president Trump's extraordinary State of the Union moment before the American people, but also reminds them that all Democratic Members of  Congress are "Jumpin' Joe Manchins" and a vote for any Democrat is a vote for a far Left wing agenda that will throw into reverse all the great accomplishment of President Trump's first two years in office.
Sincerely,
George Landrith
---
Paid for by Frontiers of Freedom Action. Not authorized by any candidate or candidate's committee.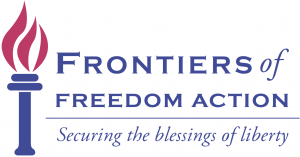 Frontiers of Freedom Action, Inc. is a 527 political organization created to educate the public about public policy and to make the positions of elected officials and candidates for political office more transparent through education of the public about the votes, positions on issues, public statements, etc. of those seeking public office.