by Anita Kumar and Greg Gordon     •     McClatchy DC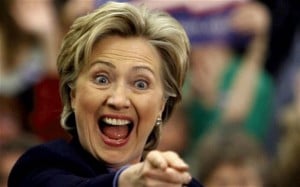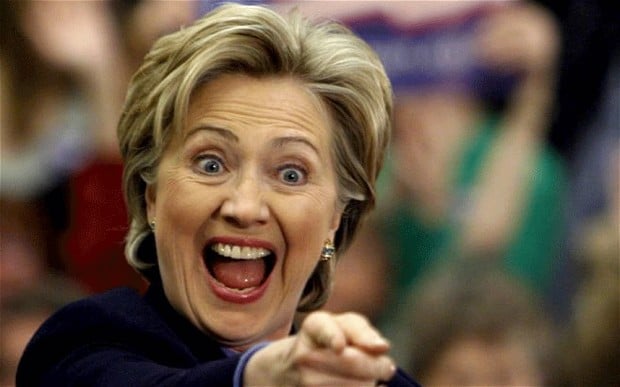 Hillary Clinton appears to have overcome an investigation of her role in the 2012 deadly attacks in Benghazi, Libya, but she still faces a months-long FBI inquiry into the handling of sensitive information while she was secretary of state.
The FBI's Counterintelligence Division, which opened its review this summer after classified information was found in emails transmitted over Clinton's private email server, is under pressure to act quickly, as Clinton is in the midst of running for the Democratic nomination for president in 2016.
Attorneys who have handled classified information cases say the bureau, initially asked to examine whether Clinton's arrangement compromised national security secrets, ultimately will have to consider whether she and her aides failed to sufficiently safeguard sensitive information.
They disagree about whether there's enough evidence to prosecute her or her aides for sending and receiving government messages over the personal email system. routed through a private computer server in the basement of her New York home.
But most who spoke to McClatchy say it's unlikely the former first lady, senator and Cabinet secretary will face charges because of her high profile and the hurdle to prove she knew the emails contained classified information when she sent them to others.
"She's too big to jail," said national security attorney Edward MacMahon Jr., who represented former CIA employee Jeffrey Sterling in 2011 in a leak case that led to an espionage prosecution and 3½-year prison term. He cited a pattern of light punishments for top government officials who have mishandled classified information while lower level whistleblowers such as Sterling have faced harsh prosecutions for revealing sensitive information to expose waste, fraud or abuse in government.
At least 671 emails that Clinton sent or received through her private server contained classified material, according to the State Department's latest update Friday from its ongoing review of more than 30,000 emails. Her aides also sent and received classified information.
In response to a public records lawsuit, the department released another 7,200 pages of Clinton's emails after partially or entirely redacting any containing sensitive U.S. or foreign government information on a range of issues.
The inspectors general of the State Department and intelligence community have said that some contained classified information when they were generated, but they were not marked that way at the time.
Most of the classified emails are at the "confidential" level – the lowest level of classification – but if additional emails are determined to be the more sensitive "secret" or highly sensitive "top secret" levels, it would raise the gravity of a potential security breach.
Peter Zeidenberg, a former federal prosecutor who handled cases against local, state and federal officials, including Vice President Dick Cheney's chief of staff, Scooter Libby, for lying about his role in the leak of the covert identity of CIA officer Valerie Plame, said Clinton's actions may have been foolish but not necessarily illegal.
"If the emails were not marked, it would not be possible – at least not in my view – to establish that Ms. Clinton knowingly mishandled classified information," he said. "How was she to know that this was classified if it was not marked?"
Still, experts say that if Clinton aides pasted classified information into emails to her without including markings signaling the material was classified they could face felony charges.
Clinton's campaign declined to comment for this story. Clinton initially said she did not send or receive any classified information – a denial she later adjusted, saying that none was marked as classified at the time.
After months of dwindling poll numbers, Clinton is savoring a strong couple of weeks on the campaign trail after standout performances at the first debate and at an 11-hour grilling about Benghazi on Capitol Hill, as well as a decision by Vice President Joe Biden not to challenge her.
Still, a federal investigation can't be good for a presidential campaign, particularly if it stretches into a general election when Clinton would be trying to woo more skeptical Republicans and independents.
"As long as you have an FBI investigation, it's a question mark," said Ann Selzer, the leading pollster in the crucial early nominating state of Iowa.
Brad Coker, managing director at Mason-Dixon Polling & Research in Jacksonville, Fla., predicts Clinton will win the nomination over her chief rival, Vermont Sen. Bernie Sanders, unless she is criminally charged.
FBI officials have declined to say whether the inquiry has expanded into the actions of her or her aides. Clinton's campaign has acknowledged she turned over to the FBI the server and thumb drives holding more than 30,000 emails.
In recent congressional testimony, FBI Director James Comey confirmed his agency is looking into the issue but declined to discuss details of the investigation besides saying he has the "resources and personnel" he needs for the inquiry.
Comey, a Republican, would approve any initial recommendation for a prosecution, but it would be left to Attorney General Loretta Lynch, a Democrat, to decide whether to proceed.
Legal experts say investigators could be looking into potential violations of Section 1924 of Title 18, which deals with the unauthorized removal and retention of classified documents or material, or even the Espionage Act, which makes it a crime for anyone "through gross negligence," to allow the loss, theft or removal of classified information or fails to promptly report such mishandling to his superior.
The pressure to act against Clinton could build if the FBI determines that her official emails were hacked by a foreign power such as Russia or China.
Even then, Clinton's lawyers might be able to ward off a prosecution by demonstrating "that she was so stupid and so busy that she didn't have any idea what was going on" with regard to her emails, said Joseph DiGenova, an outspoken former Republican U.S. attorney for the District of Columbia.
DiGenova dismissed Clinton's contention that the email was not marked as classified, emphasizing that a top agency official has a duty to recognize and protect classified information.
MacMahon said that if a lower-level government employee "cooked up their own home server" and received emails containing classified information, "they would have already been arrested."
But Leslie McAdoo Gordon, a Washington lawyer who has represented people charged with mishandling classified information over the last decade, said it's very difficult to prove Clinton knew certain emails were classified and intentionally sent them.
"It's very hard for the government to prove what they have to prove to get a conviction," McAdoo Gordon said.