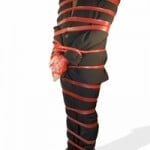 by Mary Katharine Ham • The Federalist
In Arizona, an act of charity became a possibly criminal act when a state board took issue with a cosmetology student giving free haircuts to local homeless people.
Juan Carlos Montesdeoca is a Tucson cosmetology student who used to be homeless. He organized a Haircuts for the Homeless event along with other classmates in a local park in January, offering barber services and manicures for people who hadn't had such treatment in years. But an anonymous complaint to state officials for practicing this rogue styling without a license led to an investigation by the State Board of Cosmetology.
Republican Gov. Doug Ducey sent a letter to the board Wednesday asking them to stop the investigation, calling Montesdeoca's "an act of charity that we should be celebrating." Continue reading →
---