The government is making you work longer and longer to cover its hefty costs. It took Americans 186 days of work to pay for their massive government.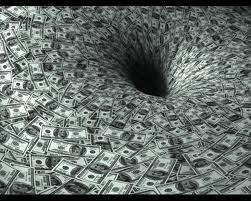 by Peter Roff
Just in time for American Independence Day, the folks over at Americans for Tax Reform have released their annual Cost of Government Day findings – and the news is not good.
According to the annual study, which the group began to compile in the early '90s, an American would on average have to work for 186 days into the calendar year before they earned enough to pay their share of government's total cost at all levels – not just for the spending and borrowing, but for the cost the regulatory burden imposes as well.
For 2014, Cost of Government Day falls on July 6, the sixth consecutive year it comes in the seventh month of the year. Prior to President Barack Obama coming to office, the group said in a release, the latest date it had ever fallen was June 27.
"All told," said ATR's Cost of Government center, "the full costs of government amount to 51 percent of GDP. Workers toil 121 days to pay for government spending alone, and 65 days to pay for regulatory costs" when that burden is amortized out across the 50 states. People in Connecticut and New Jersey "must work past national [Cost of Government Day] in order to pay for the costs of high spending and taxes in their states," the group said, with Connecticut's July 26 being the latest date in any state upon which the workforce has satisfied its obligations if all its income were taken up first to pay for the government before anyone could keep anything for themselves. The earliest date this year, June 12, occurs in Louisiana.
There is some good news, however. "Reflecting the success of efforts in Washington to cut the size of government by capping discretionary spending," the group said, "the days worked to pay for federal spending decreased since last year. However, federal regulatory costs have increased since 2013. Aggressive unilateral executive action will only push these costs higher."
Americans worked 65 days to pay for the costs imposed by regulation in 2014, Americans for Tax Reform warns, adding that if the regulatory regime is allowed to grow, then it will push this important day further forward in the calendar as the years go on.
.     .     .     .     .     .     .     .     .     .     .     .     .     .     .     .
Peter Roff is a contributing editor at U.S. News & World Report. Formerly a senior political writer for United Press International, he's now affiliated with several public policy organizations including Let Freedom Ring, and Frontiers of Freedom. His writing has appeared in National Review, Fox News' opinion section, The Daily Caller, Politico and elsewhere.