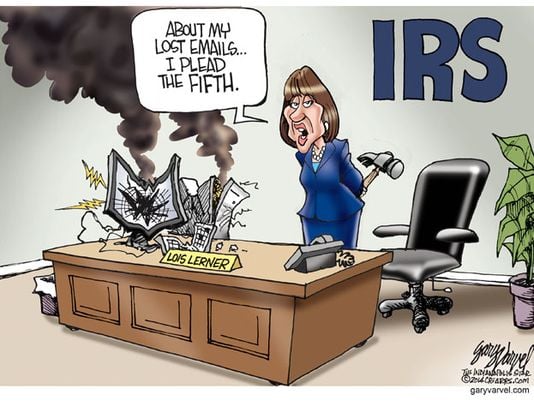 Some 15 months after Americans learned about the IRS' targeting of conservative groups, we still have no clue how such an abuse was allowed to happen. And every day, the story only gets murkier.
This week, for instance, a government watchdog group, Judicial Watch, said administration officials admitted that all the "missing" e-mails belonging to Lois Lerner (the woman at the heart of the scandal) had been backed up after all — as part of a practice to back up all the government's e-mails.
No government official had said anything like that before.
As House Oversight Committee Chairman Darrell Issa, R-Calif., describes it, these reports are another part of "what's emerging to be just an amazing sequence of cover-up, delay, denial. "
An administration official later denied it had said anything new to Judicial Watch and claimed the group was mischaracterizing the facts. The problem for Americans is that the government's story has always seemed incredible — so why believe anything it says now?
There's more: According to a sworn declaration, Lerner had two Blackberries, one of which contained all of the e-mails that would have been sent to her crashed computer.
ut that Blackberry "was removed or wiped clean of any sensitive or proprietary information and removed as scrap for disposal in June 2012" — even after the hard drive "crash" and months after an initial congressional inquiry. How did that happen?
The more we learn, it seems, the less we know. And the less the public can trust their own government. It's long past time for real answers.