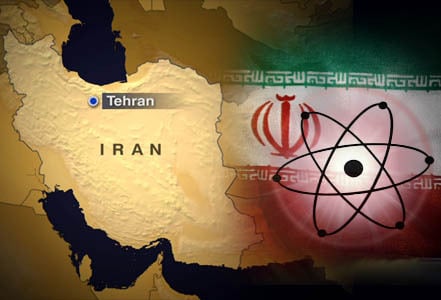 House Democratic Whip Steny Hoyer withdrew his support at the last minute for a resolution calling for additional sanctions on Iran, according to a source familiar with the discussions.
Hoyer (D-Md.) and House Majority Leader Eric Cantor (R-Va.), along with Reps. Ed Royce (R-Calif.) and Elliot Engel (D-N.Y.), chairman and ranking member of the House Foreign Affairs Committee, had been trying to craft a nonbinding House resolution calling for more punitive measures against the Islamic Republic.
The resolution called for Iran to allow "including no-notice inspections of all suspect sites, including military facilities, and full access to all Iranian personnel, scientists and technicians associated with Iran's nuclear program" by International Atomic Energy Agency officials.
It also called on Iran to release U.S. citizens "held unjustly in Iran."
This position, however, is in conflict with the White House call for patience as Secretary of State John Kerry tries to forge a deal to end Iran's nuclear research program.
"Mr. Hoyer decided now was not the time to move forward with a resolution given implementation talks have not yet wrapped in Vienna," Hoyer spokeswoman Stephanie Young said.
Hoyer was personally involved in crafting the resolution, which was originally scheduled to be released Wednesday night, according to the source familiar with the discussions. Hoyer then asked for it to be delayed until Thursday morning, but then withdrew his support for the measure.
"Mr. Hoyer believes Congress has the right to express its views on what should be included in a final agreement, but that the timing was not right to move forward this week," Young said.
The draft resolution also stated that the policy of the United States should be to seek a "verifiable" end to Iran's pursuit of nuclear weapons, requiring dismantling of the country's nuclear infrastructure and processing capabilities, and verification and monitoring to ensure the Iran is abiding by the terms of the agreement.
"Majority Leader Cantor hoped to move forward with a bipartisan resolution this week," Cantor spokesman Doug Heye said. "He will continue to work with Whip Hoyer, Chairman Royce and Ranking Member Engel to get the agreed upon resolution to the House floor as soon as possible."
.     .     .     .     .     .     .     .     .     .     .     .     .     .     .     .     .     .
Anna Palmer and John Bresnahan are reporters at Politico.