A lot is going on in Washington right now that's of momentous import, but the nation's capital is not the only place making news. In California last week, legendary comedian Mort Sahl shuffled off his mortal coil at the age of 94.
Largely forgotten now, in the age of Eisenhower, Sahl was to political humor what "Saturday Night Live" has now been for several decades. Standing on stage, hip and cool, in a sweater and clutching a newspaper, he'd riff on current events in ways no one before him had managed to do. He was a giant of American humor and he changed stand-up for all time.
His passing is relevant today because he was, in his own way, the target of the cancel culture of his day. He came at things on a slant, undermining the conventional mores that contributed so much to the blandness of the 1950s. Sahl shook up the establishment. Not, perhaps, as much as Lenny Bruce and others would later do, but enough that his act clearly presaged the national shift toward youth and vigor represented by the Kennedys and Camelot.
Back in those days, the entertainment establishment was largely conservative. Network executives concerned about offending the heartland shied away from anything edgy. Their concerns allowed the McCarthy-inspired blacklisting of television and motion picture performers to briefly flourish. It was a sad time that shouldn't have been forgotten.
It appears it has. Look no further than the vitriol directed at Dave Chappelle and Netflix over his latest special because he poked fun at some transgender shibboleths. It has led to calls for Chappelle to apologize, to be censored and to even be excommunicated from the business—and for Netflix to apologize.
Chappelle hasn't caved and refuses to grovel. More power to him. Humor is very much a part of our humanity. There's nothing out there we should be afraid to joke about—even things some people find grossly offensive. It's part of who we are and it helps our common American civilization evolve.
The culture of political correctness is killing comedy. That's a bad thing, and not just because it goes against the free speech culture that has contributed so much to making America an exceptional place. It also places limits on how we can talk about ourselves, our similarities and our differences. Putting restrictions on comedy impedes cultural change.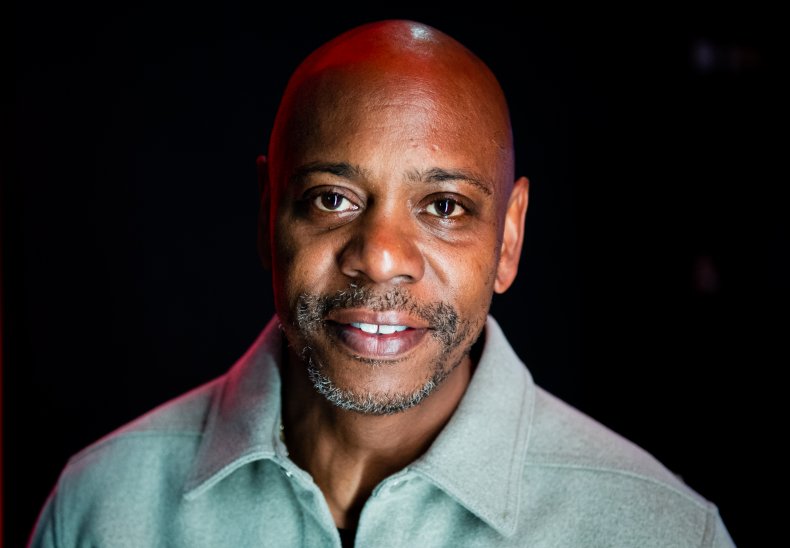 With that in mind, consider another instance in which cancel culture prevailed. In the late 1960s, the two-man comedy folk act The Smothers Brothers got a variety show on CBS. Aside from its stars, Tommy and Dick Smothers, its production team included people who made American humor what it is today. The Smothers may have still been brothers without the support of performers and writers like Steve Martin, David Steinberg, Rob Reiner, Bob Einstein, Lorenzo Music, Carl Gottlieb, Stan Burns and others, but they wouldn't have had a hit show.
The "Smothers Brothers Comedy Hour" was edgy without being offensive. It addressed tough issues like the Vietnam War, the developing drug culture, the increasing demands for female equality, the role of the police in society and the emergence of youth with wit, charm and creativity.
The public loved it but, as students of American humor know, both the Johnson and Nixon White Houses took much of what they did on-air as a personal affront. Bowing to political pressure, as David Bianculli brilliantly recounted in his book Dangerously Funny, the network began to put restrictions on the brothers that made it hard for them to do the show they wanted to do.
Eventually, the cancellers won and "The Smothers Brothers Comedy Hour" was canceled. The brothers sued CBS and won, but the damage was already done. There was no turning back, even though the network gave them another show many years later. What people miss is that while canceling the show did not make the brothers any less funny, it did make the rest of us a little more sour.
Every year but one since 1998, the John F. Kennedy Center for the Performing Arts has given out the Mark Twain Prize for American Humor to someone who has "had an impact on American society in ways similar to" Mark Twain. It's been given to Bill Murray, Tina Fey, Steve Martin, the aforementioned Dave Chappelle, Neil Simon, Bob Newhart, Lily Tomlin, Lorne Michaels and others who've made the nation live while also making it think.
It would strike a much-needed blow against cancel culture if the next award were to be given to Tom and Dick Smothers—not just because they made us laugh, but because they stood up in defense of the integrity of comedy and the way it acts as a mirror of society. If there's anything more Twain-like than that, I can't think of it.