Group of Senators Let America Down
Add "Green Energy" Pork Barrel Tax Extenders to Unrelated FAA Bill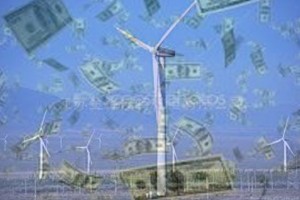 On April  7, 2016, Frontiers of Freedom President, George Landrith made the following statement:
 Millions of Americans are deeply disappointed that Senators John Thune (R-S.D.), Bill Nelson (D-Fla.) and Ron Wyden (D-Ore.) worked to insert sweetheart tax benefits for special interests in the so-called renewable energy industry. Simply stated, hard working Americans who are struggling to make ends meet may now end up paying hundreds of millions of dollars to well-healed "green energy" companies — like wind and geothermal energy — who can afford the best lobbyists money can buy.
 Not only do ratepayers pay more on the electrical bill for these forms of "green energy," they also pay for the corporate welfare these special interests receive. This is doubly insulting. This is reminiscent of the Solyndra scandal — taxpayers paying hundreds of millions for a failed business model.
 Just two days ago, Frontiers of Freedom was part of a large coalition of organizations representing millions of Americans expressing our strong opposition to extending expiring renewable energy tax benefits when reauthorizing the Federal Aviation Administration. In that letter, we stated, "Government subsidies, loans, mandates, and tax policies regarding renewables have consistently failed to deliver on their promises of long-term job creation and economic viability. Americans deserve access to energy solutions that are affordable and reliable — ones that should be able to stand on their own in the marketplace."
 Americans have once again been let down by some of their elected representatives in the U.S. Senate. Given the frustration and anger that is plainly visible in the electorate, it is shocking that business continues as usual inside the Beltway. Out of touch politicians often decry the frustrated and angry tone of the public. But if they are concerned about the tone of the electorate, politicians must start listening to regular Americans and abandon cozy corporate welfare deals that have become all too much the norm in Washington. The budget process must return to "regular order" where the public can see what is being done with their money and where secret backroom deals are prohibited.
---