by Philip Klein     •     Washington Examiner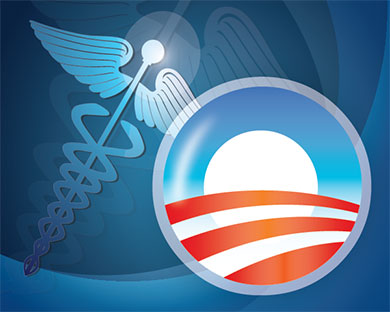 If the U.S. Supreme Court rules in June that health insurance subsidies for millions of Americans are illegal, Republicans better not be caught flat-footed, because President Obama will be ready to pounce, Sen. John Barrasso, R-Wyo., told the Washington Examiner in an interview.
"As the president said to me in the White House [earlier this month], he said, 'There are five million people [who receive subsidies through the federal exchange] — and I know who they are.' He spoke like a community organizer who was going to try to use those people that he has actually caused significant damage to by not applying the law," Barrasso said from his senate office.
The Wyoming senator has of late been something of a Paul Revere of the Republican Senate majority, shouting, "King vs. Burwell is coming! King vs. Burwell is coming!"
King vs. Burwell is a case with major implications for the future of Obamacare that will be argued before the Supreme Court on March 4 and likely decided by the end of June. At issue are the subsidies that the federal government provides for individuals purchasing insurance through Obamacare. Though the text of the law says the subsidies were to go to individuals obtaining insurance through an "exchange established by the state," a rule released by the Internal Revenue Service subsequently instructed that subsidies would also apply to exchanges set up on behalf of states by the federal government.
If justices invalidate the IRS rule, then it would mean that millions of Americans in up to 37 states that did not set up their own exchanges would lose their insurance subsidies and be exposed to the full sticker price of Obamacare plans. On the flip side, taxpayers could stand to save hundreds of billions of dollars of subsidy money that would no longer have to be paid out.
A ruling would also have broader ramifications for the healthcare law. For instance, Obamacare's fines against employers that do not offer health insurance coverage are triggered when a worker claims government subsidies to purchase insurance on an exchange — but in states where workers can no longer legally receive those subsidies, then there are no fines. The employer mandate, thus, is effectively dead in those states.
Additionally, the individual mandate exempts those who can't find health insurance options for less than 8 percent of their income — thus, if the subsidies are eliminated, more people will be able to claim this exemption.
"The King decision is going to force the president's hand to sign legislation and it's going to give us an opportunity to work on ways of trying to eliminate some of the most damaging parts of the healthcare law," Barrasso said.
Should the justices rule this way, Barrasso expects that Obama and his allies in the media would focus on those who would be stripped of insurance subsidies – people who he argued were thrown into turmoil by Obama's misapplication of the law. Obama would likely push Republicans to pass a simple technical "fix" that would change the language of the statute to allow for subsidies to be used toward purchasing coverage on the federal exchange.
But such a bill is likely to receive a cool reception from Republicans. For one thing, the bill would restore hundreds of billions of dollars of spending that would have been effectively wiped out once the subsidies were declared illegal. Also, restoring the subsidies would further entrench Obamacare, before a Republican president even has a chance to advance an alternative were Republicans to take over the White House in 2017.
Instead, Barrasso said Republicans are likely to demand that Obama agree to make changes to Obamacare that would eliminate objectionable features of the law, such as the individual mandate, in exchange for a temporary restoration of the subsidies.
"This president is going to try to force Republicans to pass a one-page fix that says, make all that he has done illegal, and make it legal with a one-page bill," Barrasso said. "I don't see Republicans doing that. I think if he does want to continue subsidies for some period of time — which will be a limited period of time — that he's going to have to agree to make some significant, what he would consider concessions, that I would consider differently. I'd consider as removing more damaging parts of the healthcare law. And that would be eliminating the mandates, giving more freedom and flexibility to those 37 states who haven't set up their own exchanges."
Barrasso said he's already been working on possible legislation to respond to the verdict, along with the relevant Senate committees, the Republican Policy Committee, and House Ways and Means Chairman Rep. Paul Ryan. Barrasso said the nature of the legislation could change based on the nuances of any Supreme Court ruling.
"We are working on a transition plan from what the President's health care law is now, that does provide for those people who are getting subsidies and would possibly be abruptly cut off, as we transition to a more market-based health care plan," he said.
If Obama can't come to an agreement with Congress after a ruling, Barrasso said he'd probably take his case to the states, or try some sort of executive or administrative action.
"I think he's also going to try to either influence or intimidate and browbeat governors, and bully governors, in those 37 states, to set up state exchanges," Barrasso said. "But he may try to go around the law again another way by redefining state exchanges to say these all qualify, when in fact they don't qualify. A reading of the law is very clear. Subsidies through state exchanges were supposed to be there for people. But if a state chose not to set up a state exchange, people from those states were not supposed to get subsidies."
Randy Barnett, the Georgetown University law professor who was the intellectual architect behind the 2012 Supreme Court challenge to Obamacare's individual mandate, has argued that by advancing an alternative health care plan, Republicans would make it more likely that the justices would declare the subsidies illegal.
"As a rule, Supreme Court justices are reluctant to invalidate a law on which many relied," Barnett wrote in a USA Today op-ed. "It will be far easier for the justices to enforce the law's existing language if they know there is a viable alternative that can be enacted by both houses of Congress and signed by the president within a week of their ruling."
Asked about this calculation, Barrasso said, "I think between now and the time the Court rules, we need to show the American people that we want to limit the damage done by the healthcare law and prevent future damage. There are a number of people who have gotten subsidies. We want to make sure that there is a transition for them as we try to transition the entire healthcare law to a more free market system."