by Tré Goins-Phillips     •     The Blaze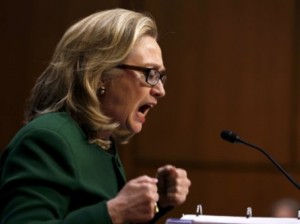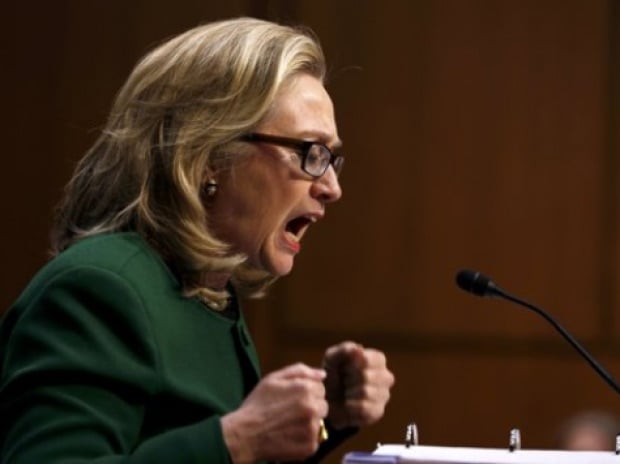 Democratic presidential frontrunner Hillary Rodham Clinton announced Friday she supports a federal investigation into ExxonMobil on the heels of reports claiming the company intentionally worked to hide the effects of climate change.
Her endorsement of a federal probe comes only months after the oil company severed its connection to the Clinton Foundation. In the past, ExxonMobil had donated at least $1 million to her family's foundation.
Additionally, during her tenure as secretary of state, Clinton invoked ExxonMobil as an example of how Americans should look at Iraq as "a business opportunity," according to the International Business Times.
Though ExxonMobil no longer officially sponsors the Clinton Foundation, Clinton's campaign lists one of ExxonMobil's lobbyists as a top fundraiser and company employees have made financial contributions to her campaign.
The Clinton Foundation also featured two ExxonMobil board members at its conference this year and the foundation has accepted donations from other oil firms that fight climate change legislation. In fact, a report conducted by the Center for Responsive Politics found Clinton's campaign has accepted more than $159,000 from donors with ties to the oil industry, putting her in the list of top five recipients of the industry's campaign dollars.
Clinton's support for a Justice Department investigation came shortly after Democratic presidential rivals Gov. Martin O'Malley (D-Md.) and Sen. Bernie Sanders (I-Vt.) took similar stands against the oil company.
Clinton says her reasoning behind calling for the probe is because she believes "there's a lot of evidence" ExxonMobil "misled" the public on climate change and that the organization promoted "skeptics" who challenge global warming assertions.
Drexel University performed a study in 2013 that found ExxonMobil to be "heavily involved" in financing the "climate change counter-movement." And The Guardian reported the company spent approximately $30 million funding "disinformation" about global warming.