Adapt or die."
In business, it's a well-known maxim but it surprisingly doesn't carry much weight in politics. For some reason the consultants, donors and strategists driving candidate selection too often go with folks they know, thinking that a bit of tinkering with the message will be enough to carry them to victory.
They're wrong—as many recent Virginia elections have demonstrated. Once a reliably red state at the federal level, the Old Dominion has turned blue. In Richmond, the Democrats who came roaring back into power in 2019 are of a radically different bent than the ones who made up the legislative majorities through most of the 20th century.
Being known as the party of limited government, standing for life, supporting Second Amendment rights and allowing people to keep more of what they earn still works. It's in sync with what voters in most parts of Virginia and most parts of the nation generally believe.
To win going forward, Virginia party leaders and the folks at the grassroots level need to be bolder when choosing their messengers. It's all well and good to talk about what policies mean for the working class, for the poor, for the communities of immigrants that have sprung up throughout Northern Virginia—all of whom, of late, have thrown in with the Democrats. To be convincing, the GOP is going to have to look beyond its traditional pool of candidates in the state legislature and in the county courthouses.
The party must expand its reach. It needs to nominate candidates who can talk convincingly about Virginia and America as places where hard work, luck and adherence to the rules and values of society should still make it possible for people to pursue, as one prominent Virginian put it, happiness.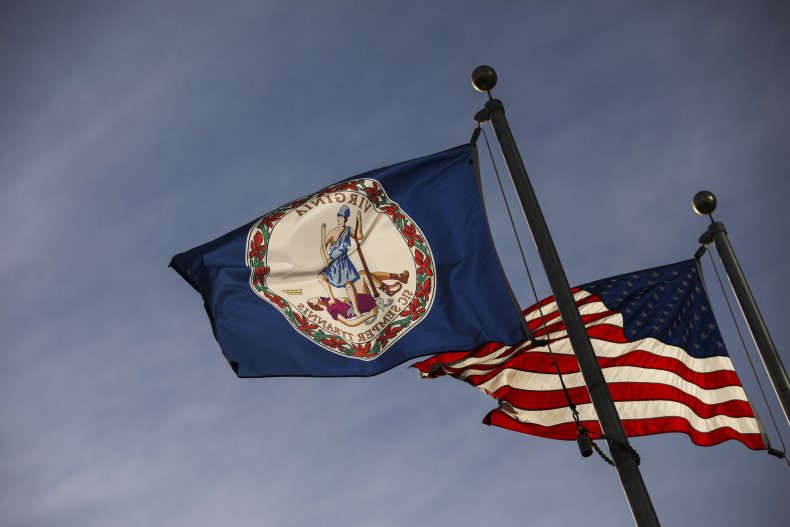 The best candidates are the ones who know this to be true because they've walked the walk. Standing out among the other potential 2021 gubernatorial candidates in this regard is Sergio de la Peña, a recently retired career Army officer who spent the last four years at the Pentagon dealing with serious national security issues.
He's a modest man of modest means. Talking with him about his accomplishments, and there are many, is difficult. He likes to share credit where it is due and regards everything he's done as the result of team efforts. That may be his military training talking, but it works. Of late, we've had our fill of braggadocious politicians on both sides of the aisle who think the people's business is all about them.
"I came to America from Mexico in 1961. I immigrated legally, went to work, learned to speak English and eventually traded my Mexican citizenship for a uniform, olive drab," Mr. de la Peña told me. "It was the best decision I ever made."
"Now," he continued, "I want to pay America and Virginia back for the opportunities it afforded me by doing what I can to create an environment in which others can achieve all that their potential allows. That's why I'm running for governor, to bring hope and opportunity to all the people of the commonwealth."
Mr. de la Peña has strong words for what he calls "the liberal elites" who presume immigrants like him are natural Democrats and support a hard turn to the left. "Just like everyone else, [immigrants] want the chance to make it in America. We don't want handouts. We want to work hard and build a better life for ourselves and our children. I did and I know others can too, given the chance. What the liberals in Virginia now are offering are the kinds of proposals that took Venezuela from the most prosperous country in Latin American to just about the poorest."
"Socialism always fails," he said. "It hurts countries and it hurts most the people it's supposed to help. The elites, meanwhile, continue as before, fat, happy and comfortable in the belief they're helping. I'm not afraid to say that and I won't be intimidated into not speaking my mind. I've seen it firsthand and I know what I'm talking about."
Mr. de la Peña doesn't fit the media caricature of a typical Republican. His policy positions are thoroughly Reaganite, which the traditional GOP vote outside Northern Virginia will find appealing. If the voters who live in the counties and communities connected to the region around the Capital Beltway—many of whom, like him, are immigrants to the United States who've been voting Democrat for many years—give him a fair hearing, he's confident he can win many of them over. Enough, at least, to form a winning majority that will make him the commonwealth's next governor.