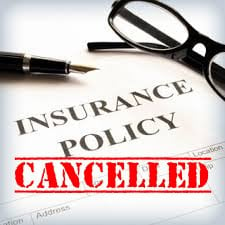 Washington State Insurance Commissioner Mike Kreidler has rejected President Obama's proposal to allow insurance companies to extend health insurance policies for people who have received notices that their policies will be cancelled at the end of the year.
Within two hours of President Obama's news conference announcing the proposed administrative fix for Americans upset by their policy cancellations, Kreidler issued a statement rejecting the proposal.
"I understand that many people are upset by the notices they have recently received from their health plans and they may not need the new benefits [in the Affordable Care Act] today," he said. "But I have serious concerns about how President Obama's proposal would be implemented and more significantly, its potential impact on the overall stability of our health insurance market."
"I do not believe his proposal is a good deal for the state of Washington," Kreidler's statement continued. "We will not be allowing insurance companies to extend their policies."
Kreidler said his office estimated that 290,000 people in Washington will need to buy new coverage for 2014 and that at least half of them will qualify for a premium subsidy if they purchase a plan through the state's online insurance exchange, Washington Healthplanfinder.
"I encourage anyone who is shopping for new health plans — whether you've been uninsured or have received a cancellation notice from your insurer — to look at all of your options," he said.
There are 46 individual health plans for sale on Healthplanfinder and 51 health plans for sale outside the exchange. The deadline to enroll is Dec. 15 for coverage beginning Jan. 1, 2014.
*         *         *         *         *         *         *         *         *         *
State Insurance Commissioner Mike Kreidler's swift rejection Thursday of President Barack Obama's proposed "fix" for canceled health-insurance policies was featured prominently in a heated exchange between a reporter and White House Press Secretary Jay Carney during Friday's White House press briefing.
ABC News Chief White House Correspondent Jonathan Karl began his question this way: "Jay, we've already heard from three state insurance commissioners that say the president's plan simply is not workable. What's that going to do for people in those states – Washington state, Arkansas, Vermont? All those insurance commissioners said this just won't work, they're not going to do it."
.     .     .
Karl followed up, "So what do you say to Bill Fullner, he's a guy in Washington state whose insurance policy was canceled? He was out of luck, took great hope in what the president said, and then a few hours later finds out that it's not going to apply to him because the insurance commissioner says the plan's not workable…. He's losing his insurance policy at the end of the year and is faced now with an insurance premium that is twice as expensive…."
Several reporters asked questions about the troubled implementation of the Affordable Care Act, and the president's latest proposal, during the press briefing.
.     .     .     .     .     .     .     .     .     .     .     .     .     .     .
Amy Snow Landa writes for the Seattle Times and has posted numerous articles about the roll-out of ObamaCare.