by Dr. Lawrence A. Franklin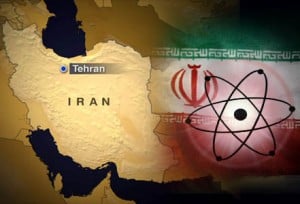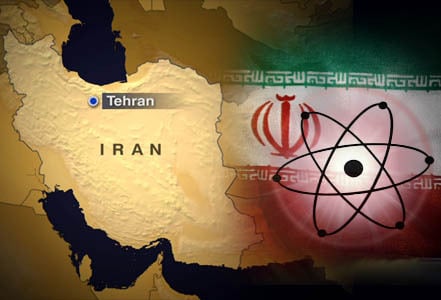 The Islamic Republic of Iran is exploiting the thaw in relations to penetrate Iranian-American neighborhoods in the United States. The regime has already established a beachhead in the largest Iranian community in the U.S., the Westwood neighborhood of Los Angeles (LA) aka Tehrangeles.
Pro-regime operatives are circumventing U.S. laws prohibiting doing business with Tehran. They are flooding Farsi language Media outlets with commercial advertisements. These operatives are employing deceptive tactics to hoodwink Department of Justice authorities by placing in storefront windows advertisements of services with different messages in English than in Farsi.
While ongoing nuclear talks have yet to result in any agreement, the regime is artfully exploiting the cooperative atmosphere of the negotiations to increase its influence among Iranian-Americans. This alleged warming in U.S.-Iran links is further enhanced by the smiling image of President Rouhani which is also being exploited by the regime that relations are being normalized. Reports of back channel talks between Washington and Tehran hoping to devise a cooperative policy against Iraqi-based terrorists is additionally facilitating regime's penetration in places like Westwood.
However, the regime's tactics in Iranian-American neighborhoods is not all a charm offensive. Their agents of influence are also instilling fear among American citizens of Iranian descent. Businesses, property owners, and social organizations are being pressured to "get on board." Known pro Islamic Republic personalities who have been given cover by Iran in the United States have made "friendly visits" to anti-regime figures. The regime is also offering services which only an embassy can provide. In effect, it has established a virtual embassy promising travel and visa incentives among other incentives.
The bottom line is that these activities of the regime violate anti-terrorist and sanctions laws of the United States. How about enforcing the law in Westwood for starters!
Well that is just what is happening thanks to a few courageous Iranian-Americans who have resisted the Iranian regime's penetration pressures in the Los Angeles neighborhoods of Westwood. Thanks to the efforts by Westwood Councilman Roozbeh Farhanipour, who was imprisoned and tortured by the regime thugs, the L.A. City Council has passed legislation to fully enforce U.S. laws re sanctions against the Islamic Republic of Iran. No longer will Iranian agents be permitted to offer consular services where no consulate or embassy exists. No longer will advertisements be allowed to be posted which promise visa, commercial opportunities, tourist and travel assistance and other virtual embassy services. However, continuing vigilance is necessary as regime operations in the North America are now gathering momentum and becoming increasingly sophisticated.
.    .    .    .    .    .    .    .    .    .    .    .    .    .    .    .
Dr. Lawrence A. Franklin Colonel/USAF Senior Fellow, Frontiers of Freedom