'Toby Miles' account linked to government business

By Stephen Dinan     •     The Washington Times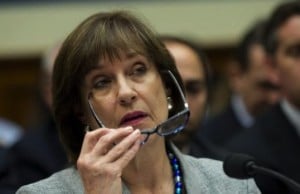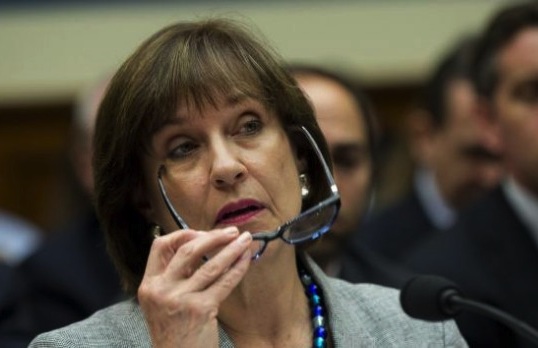 Lois Lerner had yet another personal email account used to conduct some IRS business, the tax agency confirmed in a new court filing late Monday that further complicates the administration's efforts to be transparent about Ms. Lerner's actions during the tea party targeting scandal.
The admission came in an open-records lawsuit filed by Judicial Watch, a conservative public interest law firm that has sued to get a look at emails Ms. Lerner sent during the targeting.
IRS lawyer Geoffrey J. Klimas told the court that as the agency was putting together a set of documents to turn over to Judicial Watch, it realized Ms. Lerner had used yet another email account, in addition to her official one and another personal one already known to the agency.
"In addition to emails to or from an email account denominated 'Lois G. Lerner' or 'Lois Home,' some emails responsive to Judicial Watch's request may have been sent to or received from a personal email account denominated 'Toby Miles,'" Mr. Klimas told Judge Emmet G. Sullivan, who is hearing the case.
It is unclear who Toby Miles is, but Mr. Klimas said the IRS has concluded that was "a personal email account used by Lerner."
Tom Fitton, president of Judicial Watch, said it was stunning the agency was just now admitting the existence of the address.
"It is simply astonishing that years after this scandal erupted we are learning about an account Lois Lerner used that evidently hadn't been searched," he said, accusing the IRS of hiding Lerner-related information throughout — including the existence of the backup tapes of her official email account, which the agency's inspector general easily found once it went looking for them.
Mr. Klimas didn't respond to an email seeking comment Monday evening, and a spokeswoman for the tax agency didn't respond to an email and phone call.
On Tuesday, the agency released a short statement saying the email address was known to Capitol Hill before this.
In his court filing, Mr. Klimas argued that the IRS had previously hinted there may be other personal email accounts, pointing back to a footnote in a letter attached to a June 27, 2014, brief that mentioned "documents located on her personal home computer and email on her personal email account."
He altered that wording in his filing Monday, saying the database of Lerner emails turned over to Congress included messages from her "'personal home computer and email on her personal email' account(s)."
The use of secret or extra email accounts has bedeviled the Obama administration, which is has tried to fend off a slew of lawsuits involving former Secretary of State Hillary Rodham Clinton and her top aides, the White House's top science adviser, top Environmental Protection Agency officials and the IRS.
Those cases have flooded the federal district court in Washington. Indeed, Judge Sullivan, who is handling the current IRS case, is also presiding over Judicial Watch's lawsuit seeking Mrs. Clinton's emails.
Last week, Judge Sullivan ordered the State Department to talk to the FBI about trying to recover messages that Mrs. Clinton may have kept on the email server she ran out of her home in New York.
Mr. Fitton said just as Mrs. Clinton is facing questions over whether she kept classified information on her non-secure email account, Ms. Lerner should face questions about whether she exchanged protected taxpayer information from personal email accounts.
Ms. Lerner's emails became an issue after she was singled out as a key figure in the IRS's treatment of tea party and conservative groups who sought tax-exempt status. The IRS improperly delayed hundreds of applications and sent out intrusive questionnaires asking what the agency now says were inappropriate inquiries.
In the wake of the scandal Ms. Lerner retired from the agency. She declined to testify to Congress, citing her right against self-incrimination, but also said she did not break the law.
The Obama administration has declined to pursue the contempt of Congress case that the House brought against her.
The House Ways and Means Committee also approved a criminal referral asking the Justice Department to look into Ms. Lerner's conduct, but its status is not clear.
Mr. Obama has said the problems at the IRS stemmed from bad laws and lack of funding, not from political bias, and a bipartisan report from the Senate Finance Committee could not reach any firm conclusions about the extent of targeting.
Curiously, the Ways and Means Committee criminal referral mentioned the Toby Miles email address, identified as [email protected]. The address came to light because it was included on an email that also had Ms. Lerner's official account on the chain of recipients.
An email sent to the msn.com address Monday night went unanswered.
At the time of the referral in April 2014, the committee linked the Toby Miles address to Ms. Lerner's husband, Michael R. Miles, but said, "The source of the name 'Toby' is not known."